MESSE DU JEUDI 8 FEVRIER 2018 A 19:00 EGLISE DU SACRE-COEUR GENEVE – VIDEO DE L'HOMELIE DU PERE GILBERT PERRITAZ POUR LA JOURNEE MONDIALE DE PRIERE ET DE REFLEXION CONTRE LA TRAITE DES ETRES HUMAINS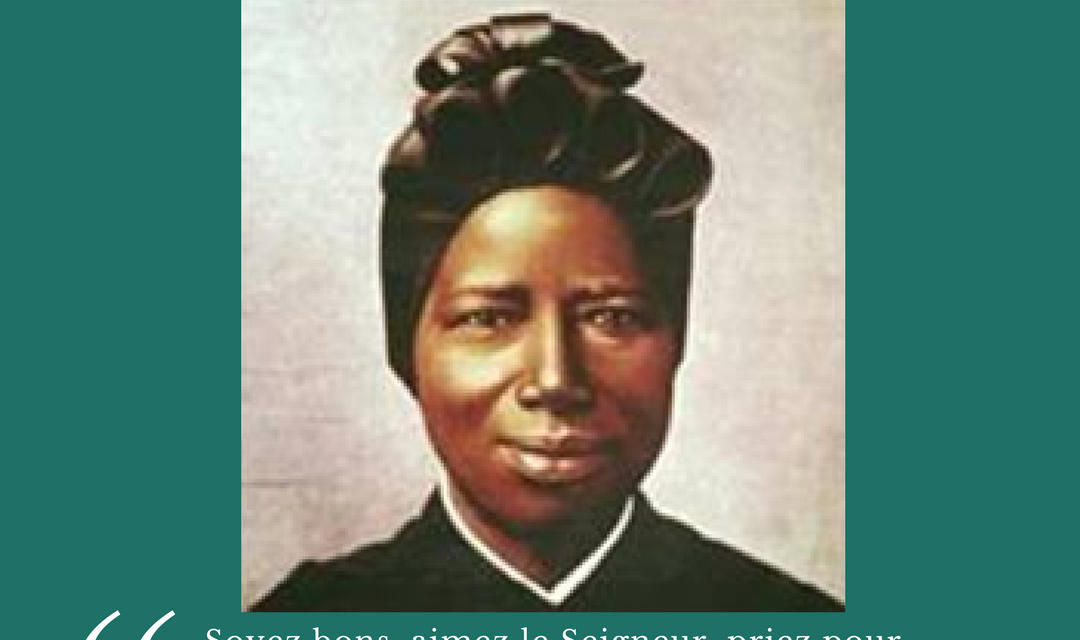 MESSE DU JEUDI 8 FEVRIER 2018 A 19:00

É
GLISE DU SACRE-COEUR GEN
È
VE
JOURNÉE MONDIALE DE PRIÈRES CONTRE LA TRAITE DES ÊTRES HUMAINS
Sainte Josephine Bakhita, née en 1869 au Soudan (+1947), a été canonisée en l'an 2000 par Jean_Paul II. Elle fut une esclave africaine, sa vie de foi et d'espérance a rayonné. A l'âge de 24 ans, elle devint religieuse des Soeurs de la Charité à Venise.
Elle est la Patrone des victimes de la traite des êtres humains.
La Messe a été présidée par :
Le Nonce Apostolique à Genève, Monseigneur Ivan Jurkovič.
et sera concélébrée en union avec les communautés hispaniques, africaines, suisses et internationales par :
le Vicaire Episcopal de Genève, l'Abbé Pascal Desthieux.
l'abbé Garcia Ruiz Juan de Jesus, Mission de langue espagnole de Genève.
l'abbé Gilbert Perritaz, Unité pastorale Carouge / Plainpalais - Genève.
l'abbé Joël Akagbo, Paroisse de Saint-Pierre / Saint-François de Thônex-Chêne.
Nous remercions spécialement le coeur africain "AMONI" de Genève d'animer cette célébration par leurs chants.
Une collation a suvi la messe.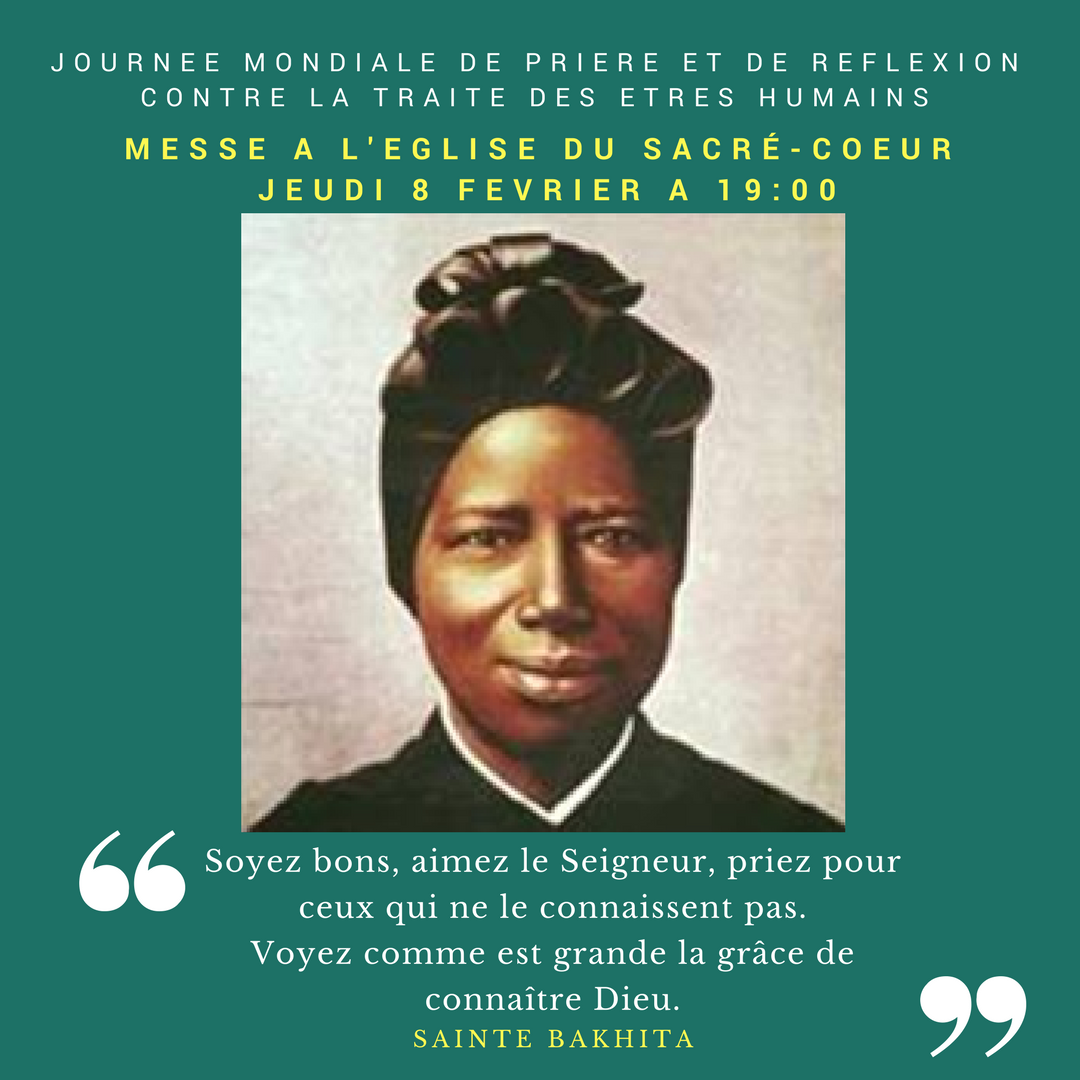 JORNADA MUNDIAL DE ORACION Y REFLEXION CONTRA LA TRATA DE SERES HUMANOS
MISA EN LA IGLESIA DEL SACRE-COEUR
JUEVES 8 DE FEBRERO A LAS 19H
INTERNATIONAL DAY OF PRAYER AND AWARENESS AGAINST HUMAN TRAFFICKING
HOLY MASS AT *SACRE-COEUR* CHURCH
THURSDAY, FEBRUARY 8, AT 7 P.M.
EGLISE DU SACRE-COEUR - GENEVE