LOYOLA UNIVERSITY – This study provides a detailed account of labor and sexual exploitation experienced by homeless youth in Covenant House's care in ten cities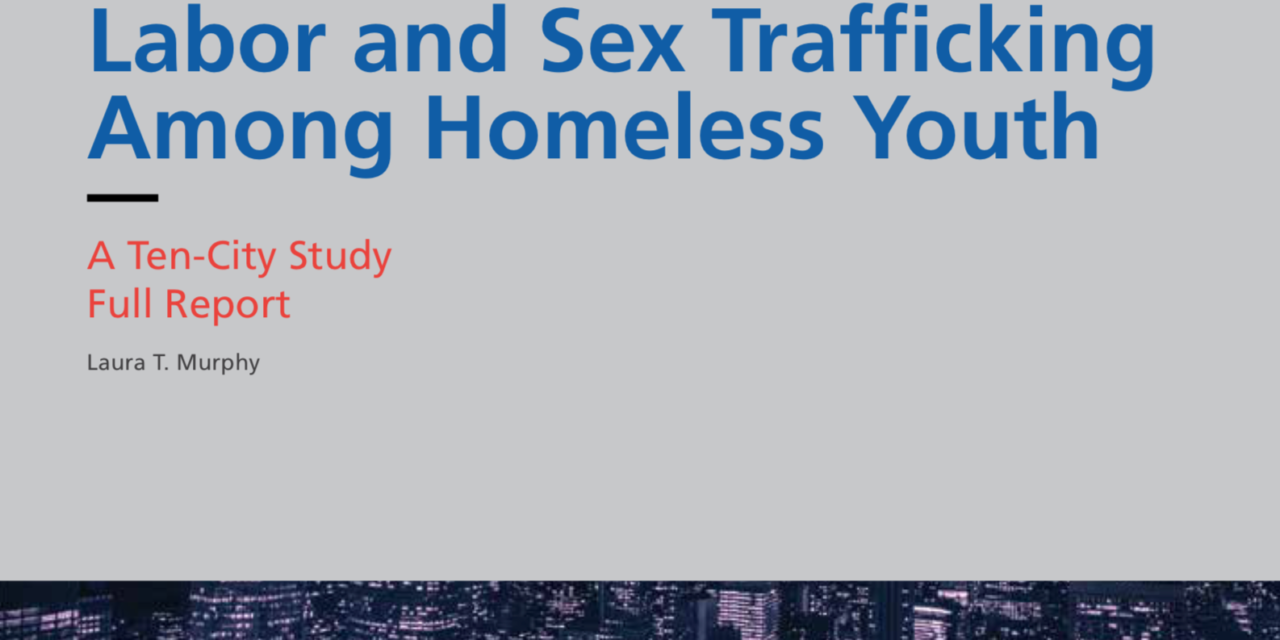 Though we cannot determine the precise number of homeless youth living in the United States and Canada, what we do know is that every single night of the year, no matter how hot or cold it is, tens of thousands of homeless youth seek out shelter, safety, food, and work.
Most often these vulnerable youth find high-risk routes to securing housing, basic necessities, security, and employment. Unsheltered homeless youth face a narrow range of false choices—either starve or sell drugs, either sleep on the street or trade sex.
Covenant House International's mission is to defend the rights of homeless youth by providing them with the resources they need to be safe and free from exploitation. The agency's programs work to assist young people by providing no-barrier, safe, short-term housing and longer-term transitional housing. They also provide educational support, job training and placement, medical services, mental health and substance abuse counseling, and legal aid.
The primary objectives of the study were to

- establish the prevalence of commercial sexual exploitation, sex trafficking, and labor trafficking among youth served by Covenant House;

- assess some of the risk factors, trends, and results of youth trading sex;

- highlight the voices and experiences of the homeless youth themselves; and

- provide evidence-based and youth-informed recommendations for policy and practice that respond to the trafficking of homeless youth.