US – THE GOOD SHEPHERD SHELTER – THE FIRST DOMESTIC VIOLENCE SHELTER IN LOS ANGELES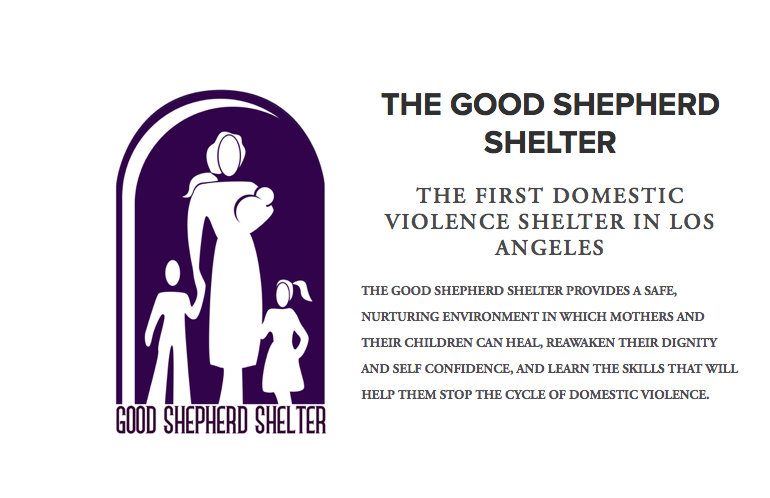 The Sisters of the Good Shepherd have a history of more than 370 years of dedication to women and girls who have been abused or exploited in their life situations. They are currently serving in 72 countries in a variety of ministries aimed at healing individuals, reconciling families and offering them the tools needed to become healthy and productive members of society.
Although worldwide, each local program is financially independent. The Sisters have been providing their services to Los Angeles for 110 years. In 1904, the Sisters came to Los Angeles to work with troubled teenage girls. For over 70 years, an average of 200 teenage girls were placed annually in their care by the juvenile court systems but the reason that most had been involved in crime was in an effort to survive on the streets after running away from abusive and violent homes.
In 1977, following major shifts in the juvenile system, the Sisters looked for new ways to help children from violent or dysfunctional homes and, at the same time, to help the families. They, therefore, opened one of the first shelters for victims of domestic violence in the country. It initially operated as an emergency facility until other shelters were established. The Sisters could then convert the program to provide more opportunities for healing. In 1979, an apartment building was purchased in order to give each family the personal space needed to reunite, restructure and reverse the violent dynamics and learn to function in a healthy, non-violent atmosphere. The shelter then became a long-term facility, focusing on treatment, education and healing.
We feel that our program offers the best approach to ENDING the GENERATIONAL cycle of violence. It is unique in that it is the only shelter with separate family apartment units, full schooling for the children, an Adult Learning Center, therapeutic services and legal advocacy— all on site. 
Although financially independent, Good Shepherd Shelter of Los Angeles is a sponsored ministry of the Sisters of the Good Shepherd Mid-North America. For more information about the Sisters of Good Shepherd, click here.