UNODC — GLOBAL REPORT ON TRAFFICKING IN PERSONS 2022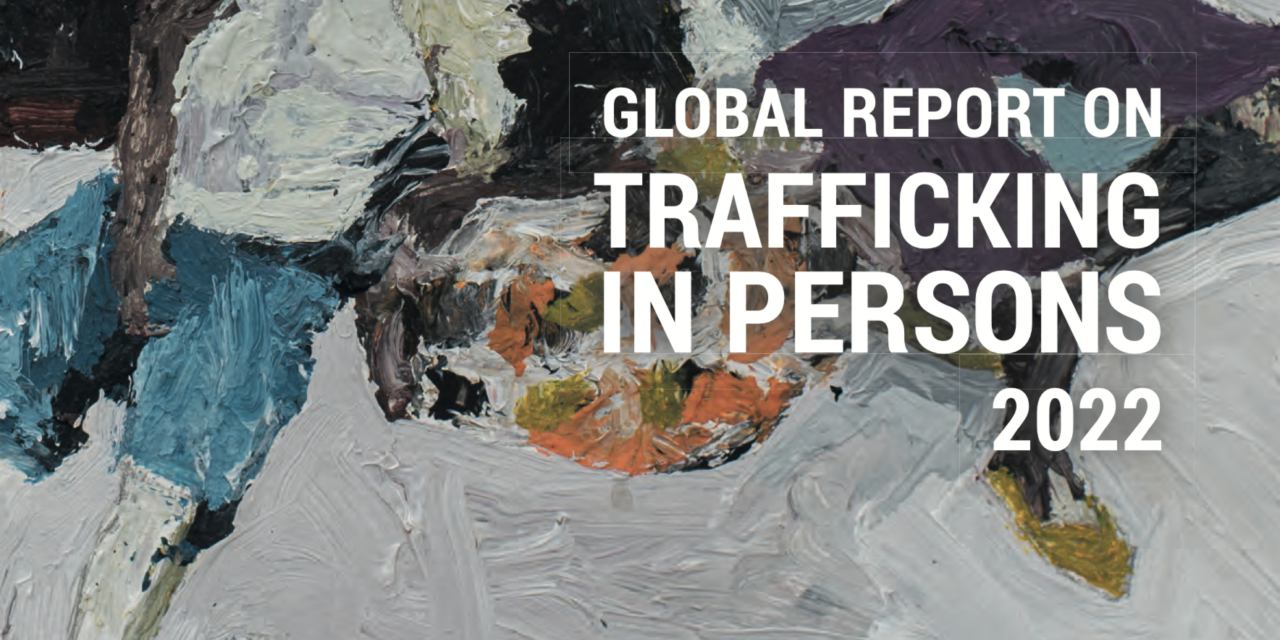 Preface
This 7th edi­tion of the Glob­al Report on Traf­fick­ing in Per­sons cap­tures our world at a frag­ile tip­ping point.
For the first time in the 20 years that the Unit­ed Nations Office on Drugs and Crime (UNODC) has col­lect­ed data on traf­fick­ing in per­sons, we reg­is­tered a decrease in 2020 in the num­ber of vic­tims detect­ed glob­al­ly. Pan- dem­ic-relat­ed restric­tions on move­ment and busi­ness oper­a­tions may have at least tem­porar­i­ly reduced some forms of traf­fick­ing, includ­ing traf­fick­ing for the pur- pose of sex­u­al exploita­tion and cross-bor­der traf­fick­ing. Nonethe­less, the decreas­es in detect­ed vic­tims have large- ly been reg­is­tered in low- and mid­dle-income coun­tries – coun­tries with jus­tice, social and health sys­tems that have strug­gled to cope with Covid and its fall­out and may not have the resources to respond to traf­fick­ing challenges.
We must do bet­ter. The UN Traf­fick­ing Pro­to­col entered into force twen­ty years ago. The year 2023 also marks half-time for the 2030 Agen­da, and the world has fall- en far behind in achiev­ing the Sus­tain­able Devel­op­ment Goals, includ­ing mul­ti­ple tar­gets to erad­i­cate traf­fick­ing, notably under SDGs 5, 8 and 16 on gen­der equal­i­ty, de- cent work and justice.
Summary
Few­er vic­tims are being iden­ti­fied although crises like the Covid-19 pan­dem­ic and con­flicts have increased vul­ner­a­bil­i­ty to exploitation
The num­ber of detect­ed vic­tims glob­al­ly dropped by 11% between 2019 and 2020.
The pan­dem­ic low­ered the capac­i­ty of vic­tim detec­tion by law enforce­ment, espe­cial­ly in low- and mid­dle-income countries.
The num­ber of con­vic­tions glob­al­ly dropped by 27% between 2019 and 2020. This decrease in con­vic­tions con­firms the long-term trend observed since 2017.
Wars and con­flicts offer oppor­tu­ni­ties for traf­fick­ers and ele­vates the risk of traf­fick­ing for dis­placed pop­u­la­tions: Most vic­tims result­ing from con­flicts orig­i­nate in and are traf­ficked to coun­tries in Africa and the Mid­dle East.
Female vic­tims are sub­ject to phys­i­cal or extreme vio­lence at hands of traf­fick­ers at a rate three times high­er than males, and chil­dren are sub­ject­ed almost twice as often as adults.
Women inves­ti­gat­ed for traf­fick­ing in per­sons are also sig­nif­i­cant­ly more like­ly to be con­vict­ed than men.