FREE THE SLAVES: Video "Children of the Mines"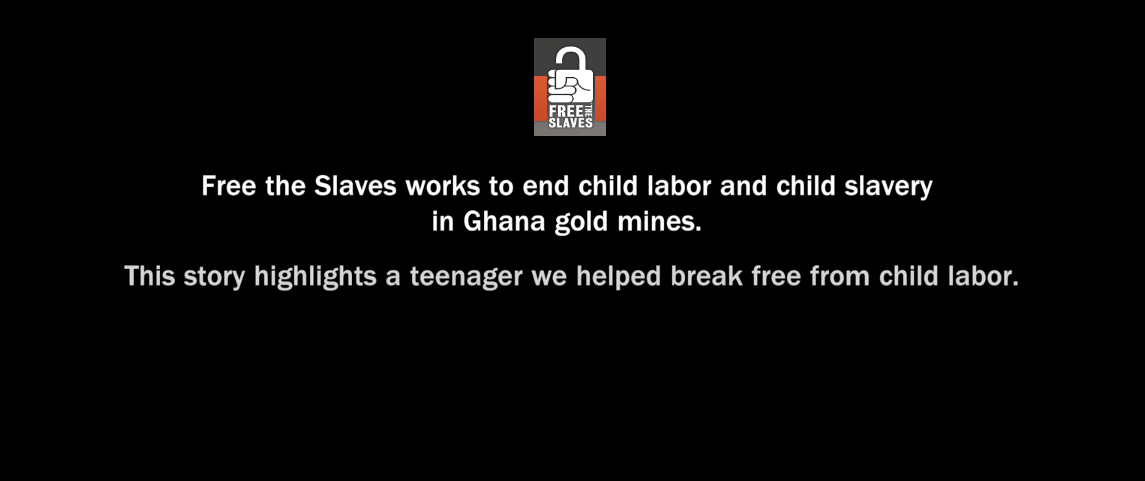 Children endure inhuman conditions at gold mines in Ghana. FTS inspired one mother to take action to get her son out of danger. See how we did it in this inspiring story from the front lines.
Filmed and Produced by Jordan Timpy and Cassie Timpy of Agape Visuals, agapevisuals.com
Music by Dexter Britain, dexterbritain.co.uk, and Dominic Messinger. Additional mine footage by Robin Romano. Executive Producer: Terry FitzPatrick.