Reuters – Hungarian filmmaker tells domestic slave's story – and helps her escape / "The heart-breaking story of Marish shows the reality of millions of women trapped in slavery across the world … All too often, slavery is also hidden in plain sight"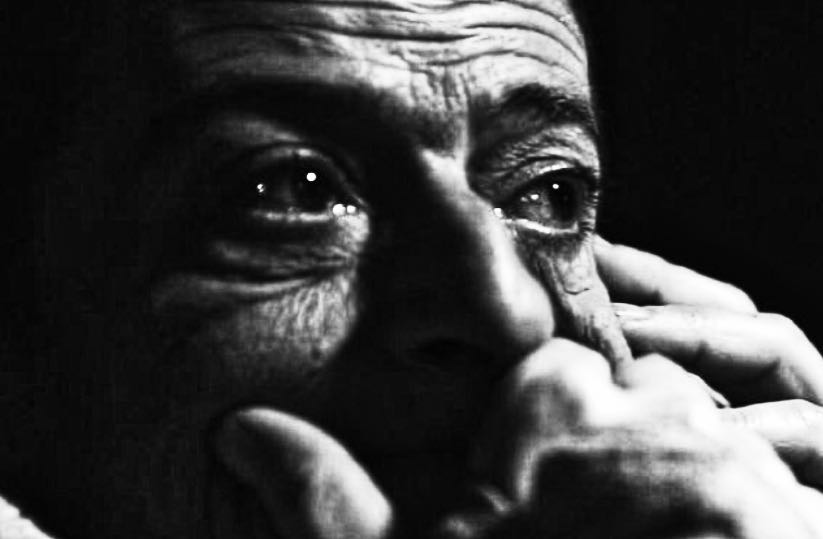 A WOMAN CAPTURED TRAILER - Sundance Documentary Competition 2018 from Éclipse Film on Vimeo.
A European woman has been kept by a family as a domestic slave for 10 years. She is one of over 45 million victims of modern day slavery today. Drawing courage from the filmmaker's presence, she decides to escape the unbearable oppression and become a free person.
Being held as a slave in Europe today seems impossible. Yet millions of people do. Marish, 52, has been held captive by a family for 10 years and is forced to work without pay. She has forgotten what freedom looks like and has lost all will to escape. Drawing courage from the director's presence, she decides to escape unbearable oppression and regain her freedom. This film tells the fascinating story of a human being who recovers his dignity and his faith in life.
Être retenu comme esclave en Europe aujourd'hui, cela semble impossible. Pourtant, c'est le cas de millions de personnes. Marish, 52 ans, est retenue captive par une famille depuis 10 ans et est forcée de travailler sans recevoir de rémunération. Elle a oublié ce à quoi ressemble la liberté et a perdu toute volonté de s'enfuir. Tirant courage de la présence de la réalisatrice, elle décide d'échapper à l'oppression insupportable et de recouvrer sa liberté. Ce film raconte l'histoire passionnante d'un être humain qui retrouve sa dignité et sa foi en la vie.
2017, Hungary - Germany
ÉCLIPSE FILM, CORSO FILM
http://www.eclipsefilm.hu/2017/11/the-hungarian-documentary-womancaptured.html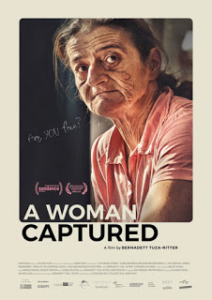 The Hungarian documentary, A Woman Captured to compete at the 2018 Sundance Film Festival
30th November 2017, Budapest — A Woman Captured, directed by Bernadett Tuza-Ritter, will compete in the World Cinema Documentary program at the 2018 Sundance Film Festival. The Sundance Film Festival takes place January 18-28 with screenings in Park City, Salt Lake City and at Sundance Mountain Resort, Utah. The Sundance Film Festival has introduced global audiences to some of the most ground-breaking films of the past three decades, including Boyhood, Beasts of the Southern Wild, Fruitvale Station, Whiplash, The End of the Tour, Little Miss Sunshine, Reservoir Dogs, An Inconvenient Truth, Precious and Napoleon Dynamite.
The documentary film titled A Woman Captured is the first Hungarian feature-length film to ever compete at Sundance. It premiered earlier this November at one of the world's most prestigious documentary film festivals, IDFA (International Documentary Film Festival Amsterdam). The film investigates one of the most shocking phenomena of our times, modern-day slavery, and tells the story of a European woman, Marish. She is one of the over 45 million people who are subject to some form of slavery in the world today, 1.2 million of them in Europe.
Bernadett Tuza-Ritter said, "We are excited to bring A Woman Captured to Park City and cannot wait for the Sundance Film Festival audience to see it. We hope that the international presence of our film will help people around the world realize the fact that slavery is happening in their own surroundings. It is not just a third world problem. It's everywhere. The location where I shot was not hidden or on the periphery of civilization – it was in the middle of Europe. Whether forced labor, domestic servitude or prostitution, we have to deal with the phenomena of modern slavery: depriving a human-being from his or her freedom is inconceivable and unacceptable in the 21st century."
Tamás Kollarik, member of the Hungarian Media Council and coordinator of the Hungarian Media Patronage Programme said, "It is always a great pleasure to see a Hungarian film screened at an international festival. The fact that a film directed by a representative of the young generation of Hungarian documentary filmmaking – that has strong and long-standing traditions – makes us all even more happy and proud. I congratulate the director and the producers in the name of the HungarianMedia Patronage Programme: we wish them further successes in the international festival scene."
The Hungarian-German coproduction was produced by Hungarian Éclipse Film and German CORSO Film in the framework of the Hungarian Media Patronage Programme managed by the Hungarian Media Council, with the support of the Creative Europe Programme – Media Of The European Union and the German Film Und Medienstiftung NRW. The film was developed with the support of the 2017DOK.INCUBATOR workshop. The international distributor of the film is Syndicado.
Media contact:
Natália Fábics
Éclipse Film
press@eclipsefilm.hu
+36309244224
SYNOPSIS
A Woman Captured is about Marish, a 52-year-old Hungarian woman who has been serving a family for a decade, working 20 hours a day, without getting paid. Her ID was taken from her by her oppressors, and she is not allowed to leave the house without permission. Treated like an animal, she only gets leftovers to eat and no bed to sleep in.
Marish spends the days with fear in her heart, but dreaming of getting her life back.
The presence of the camera helps her realize she isn't completely alone. She begins to show signs of trust; after 2 years of shooting, she gathers her courage and reveals her plan: "I am going to escape."
The film follows Marish's heroic journey back to freedom.