The Impact of Organized Crime in Fisheries Extends Far Beyond the Ocean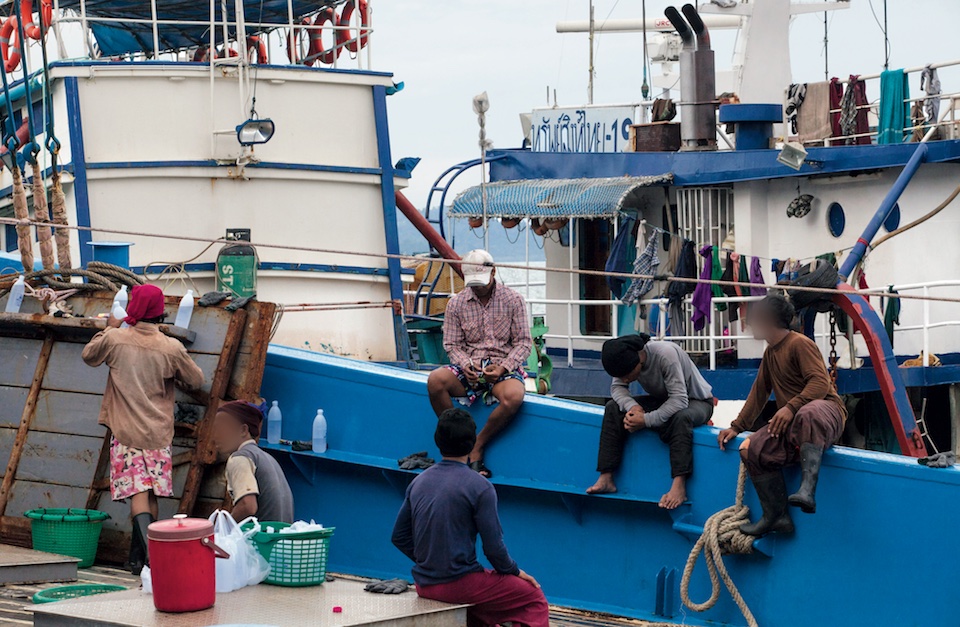 Despite the name, orga­nized crime in fish­eries is not only about fish­ing. While ille­gal fish­ing is a seri­ous prob­lem across many regions of the world, orga­nized crime in the fish­eries sec­tor extends much far­ther. It occurs glob­al­ly through­out the entire fish­eries val­ue chain: on-shore, at-sea, at the coastal inter­face and in cyber­space. Regard­less of where it occurs or how it hap­pens, its harm­ful effects take a mas­sive toll on human pop­u­la­tions worldwide.
Orga­nized crime in the fish­eries sec­tor can take var­i­ous forms includ­ing drug and human traf­fick­ing, fraud­u­lent catch doc­u­men­ta­tion, mon­ey laun­der­ing and cor­rup­tion — crimes that have poten­tial­ly dire human­i­tar­i­an impli­ca­tions. These crimes are prof­it-dri­ven, divert­ing gov­ern­ment rev­enue to the shad­ow blue econ­o­my at the expense of coastal com­mu­ni­ties and the pur­suit of key sus­tain­able devel­op­ment goals such as zero hunger, zero pover­ty, and peace, jus­tice and strong insti­tu­tions. These crimes can also direct­ly endan­ger those who are exploit­ed in their perpetration.
Peo­ple in many coastal nations, par­tic­u­lar­ly devel­op­ing coun­tries, depend on the fish­eries sec­tor for food and jobs. Large ocean nations are par­tic­u­lar­ly vul­ner­a­ble to dis­rup­tions in the sec­tor, as recent­ly exposed by the impacts of COVID-19. Crim­i­nal net­works oper­at­ing in the fish­eries sec­tor exac­er­bate the eco­nom­ic dis­lo­ca­tion of local coastal com­mu­ni­ties, threat­en already ten­u­ous food secu­ri­ty and divert much-need­ed state rev­enue. But there is hope: effec­tive­ly tack­ling orga­nized crime in fish­eries will help fos­ter a sus­tain­able ocean econ­o­my which, in turn, will ben­e­fit com­mu­ni­ties reliant on the ocean and its resources.