ETHICAL TRADING INITIATIVE — New report and survey finds Modern Slavery Act is galvanising leadership action in progressive companies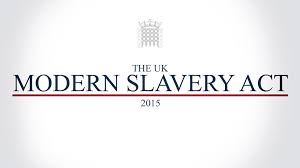 In addi­tion to CEO and senior exec­u­tive engage­ment dou­bling in the past year, the report finds that:
97% see the rep­u­ta­tion­al risk of find­ing mod­ern slav­ery in the sup­ply chain as the biggest dri­ver for change.

86% see cor­po­rate action on human rights as a crit­i­cal busi­ness respon­si­bil­i­ty (regard­less of rep­u­ta­tion­al risk or exposure).

79% cite senior lead­er­ship pas­sion and engage­ment as the strongest enabler of effec­tive cor­po­rate action.

67% of CEOs and Senior Exec­u­tives have received train­ing on mod­ern slav­ery in the past year.

Investor inter­est has increased as a dri­ver for com­pa­nies — from zero in 2015 to 25% in 2016.