How Your Consumer Choices Can Help Stop Human Trafficking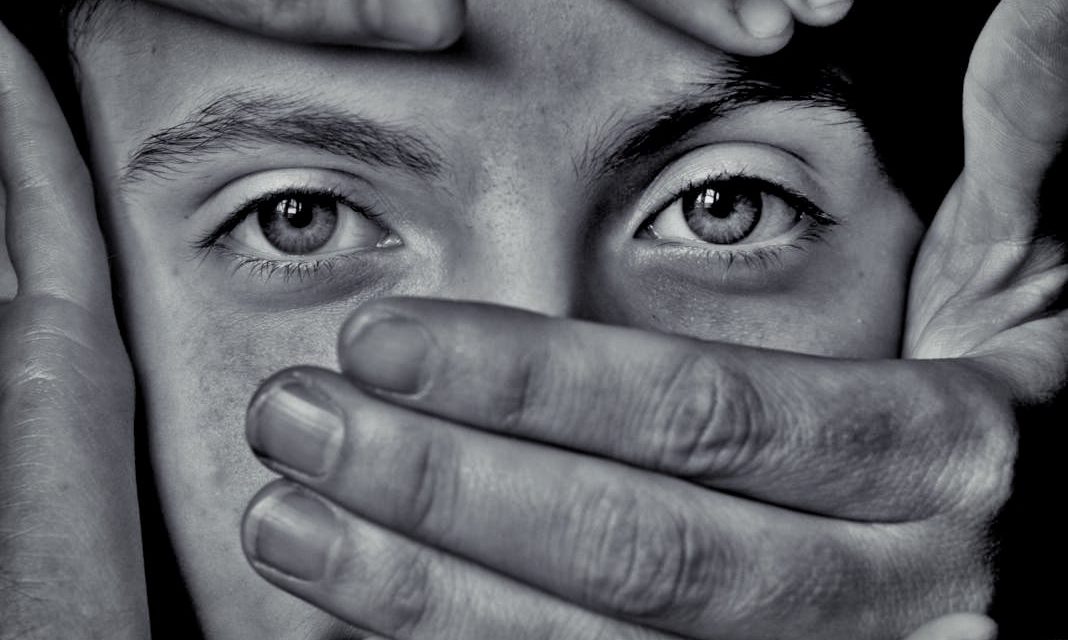 The Influence of Consumer Choices on Trafficking
Human traf­fick­ing is a com­plex prob­lem that is influ­enced by laws, poli­cies, eco­nom­ics, pri­vate and pub­lic agen­cies, and cul­ture. There's not an easy fix, and con­sumer choic­es alone can­not change the plight of mil­lions of vic­tims. But many coun­tries, includ­ing the Unit­ed States, have begun look­ing at supply/demand eco­nom­ics as a source of influ­ence. The hypoth­e­sis is that reduc­ing demand for traf­fick­ing vic­tims (through a mix­ture of harsh­er penal­ties for the traf­fick­ers and increased aware­ness by con­sumers) will begin to reduce the sup­ply over time.
Here's what you can do as a con­sumer to reduce Unit­ed States demand for mod­ern-day slaves:
Know Your Sources. When pos­si­ble, under­stand the sources of the prod­ucts and ser­vices you enjoy. Prod­ucts of Slav­ery fea­tures an inter­ac­tive map that helps you under­stand which goods are most like­ly sourced by slaves, so you can find ways to avoid them. Exam­ples include rice pur­chased from India, blue­ber­ries and straw­ber­ries from Argenti­na, and even fire­works from the Philippines.
Reduce Risk. When you don't know your sources, you can at least reduce your risk. Avoid the indus­tries asso­ci­at­ed with human traf­fick­ing, such as sex­u­al­ly-ori­ent­ed busi­ness­es, inter­na­tion­al­ly-sourced gar­ments, and inter­na­tion­al­ly-sourced pre­cious met­als. Most human traf­fick­ing vic­tims are held for sex­u­al exploita­tion, so indus­tries that sup­port the traf­fick­ing of vic­tims for sex­u­al pur­pos­es bear spe­cial atten­tion. Con­sumers can­not always know if they're watch­ing porn fea­tur­ing minors, if they're watch­ing strip­pers who were traf­ficked into the busi­ness, or if they're pur­chas­ing a sex act from a woman with a pimp who threat­ens her life. If you can­not know the source of your sex­u­al grat­i­fi­ca­tion, then you can at least reduce your risk by not par­tic­i­pat­ing. Remem­ber that the demand for pur­chased sex­u­al­i­ty is what dri­ves sex traf­fick­ing in the first place.
Under­stand Your Slav­ery Foot­print. If you live in the Unit­ed States and con­sume goods and ser­vices, there's a strong like­li­hood that a mod­ern-day slave has worked to pro­duce the goods and ser­vices you enjoy. Slave labor is often in the sup­ply chain for pop­u­lar goods, such as inter­na­tion­al­ly-sourced seafood, make­up, dia­mond jew­el­ry, and fash­ion­able gar­ments. Go to Slav­ery Foot­print to deter­mine which of your habits and pur­chas­es are most like­ly tied to human traf­fick­ing. This knowl­edge, in turn, can influ­ence your choic­es as you move forward.
Boy­cott Goods Pro­duced by Slaves. Although you like­ly can't know every­thing about your sup­ply chain, take action on the items you can. Boy­cott those goods that you know are like­ly touched by slav­ery, and replace them with prod­ucts that are cer­ti­fied Fair Trade. Not every indus­try uses the Fair Trade cer­ti­fi­ca­tion, but you can start with small pur­chas­es, such as cof­fee, body care, cocoa, and garments.
Find Out More, and Act. There's a wealth of infor­ma­tion about human traf­fick­ing, and many pub­lic and pri­vate agen­cies are tak­ing strong action against this gross vio­la­tion of human rights. Check out the Polaris Project for more infor­ma­tion about human traf­fick­ing and how you can help pre­vent and reha­bil­i­tate vic­tims in the Unit­ed States. You can also look for local agen­cies that are doing the hard work of address­ing the needs of vic­tims as they exit the industry.