USA – BLUE CAMPAIGN – College & University TOOLKIT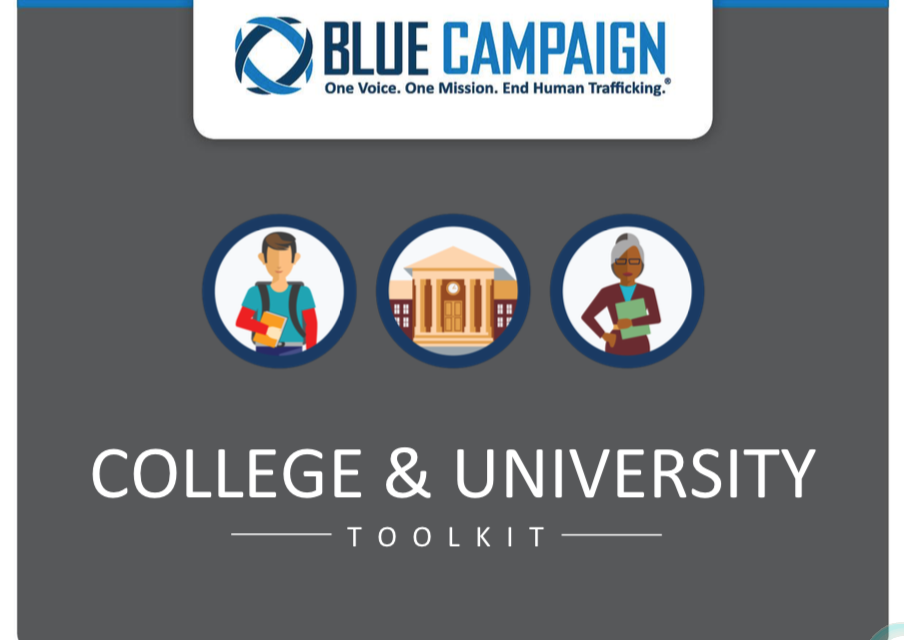 https://www.dhs.gov/sites/default/files/publications/17_1113_OPE_Blue-Campaign_student-adv-toolkit.pdf
This toolkit offers tips and resources to engage your campus and community to raise awareness of human trafficking.
It also includes posters to display in dorms, public areas on your campus, and around town.
The Blue Campaign is the unified voice for theU.S. Department of Homeland Security's (DHS)efforts to combat human trafficking. Working with federal, state, and local governments –including law enforcement and non- governmental and other private organizations, the Blue Campaign strives to protect the fundamental right to freedom and bring those who exploit human lives to justice.