CNN: Modern slavery in developed countries more common than thought / In the United States 403,000 people: or 1 in every 800 – In the UK, estimates are 136,000 slaves, almost 12-times higher than previous figures.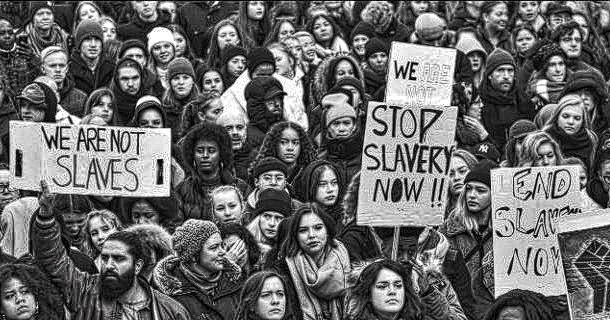 Walk Free Foundation says the reason for the dramatic increases in its slavery estimates for some countries is that the latest report uses far more data sources than previously.
The figures draw on surveys carried out in 48 countries (nearly twice the number of countries as in previous years) and face-to-face interviews with 70,000 people.
The Index found that, as in its 2016 edition, North Korea has the highest prevalence of modern slavery in the world, with an estimated one in 10 people (2.6 million) forced to work.
It is followed by Eritrea, Burundi, the Central African Republic and Afghanistan, countries that the report notes suffer from conflict and oppressive regimes.