WHERE HUMAN TRAFFICKING EXISTS, THE RULE OF LAW CANNOT EXIST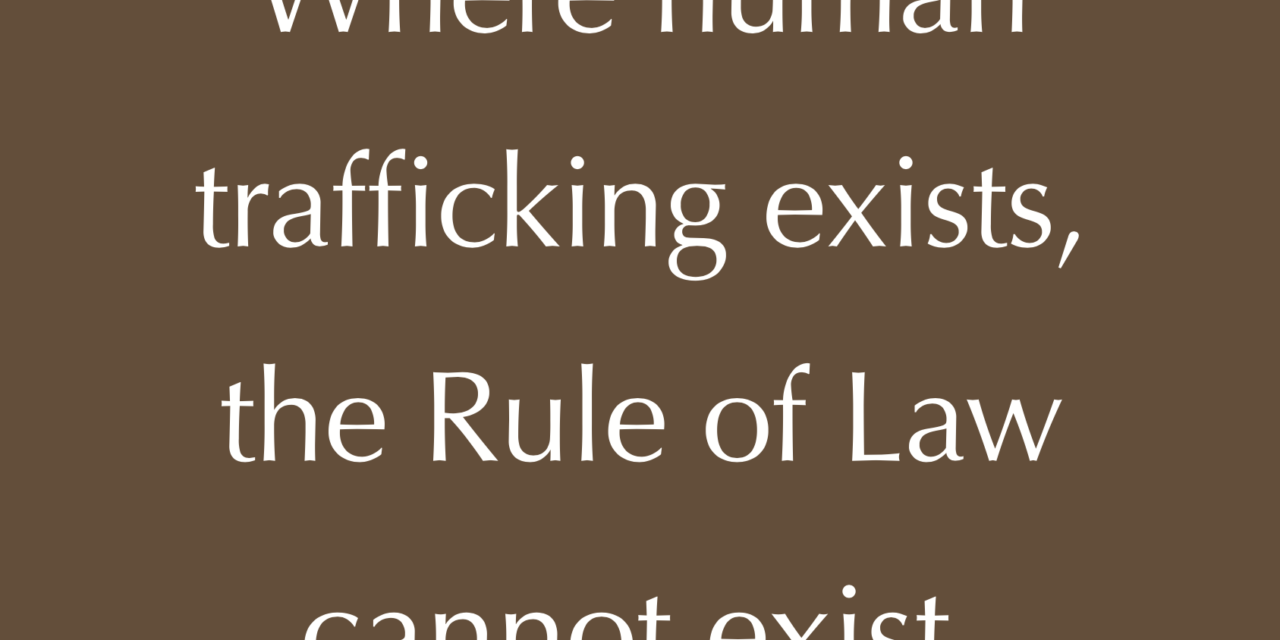 The World's Greatest Crime Often Goes Unrecognized
Human traf cking is the second-largest organized crime in the world. It has become a bigger business than drug traf cking and generates more than $9.5 billion/year.
—U.S. State Department
Human traf cking victims are subject to rape, torture, forced abortions, starvation and threats to family members.
—Unicef
2 – 4 million young women and children will be sold into prostitution within the next 12 months.
—Somaly Mam Foundation
Pro ts from sex slavery are estimated at $7 – 12 billion U.S. per year.
—United Nations Of ce of Drugs and Crime
Many of these children are sold into sexual slavery for as little as $10 and some are as young as 5 years old.
—Anderson Cooper 360o