Switzerland : Association "Au Coeur des Grottes" — Geneva : a 100% process toward a complete rehabilitation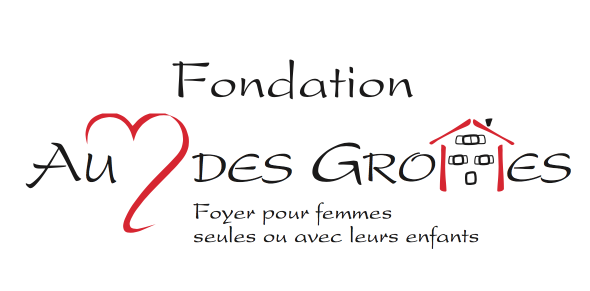 Traite des êtres humains
Nous sommes aus­si con­fron­tées à d'autres formes de vio­lences, dont celles que su- bis­sent les vic­times de la traite des êtres humains. Lorsqu'elles parvi­en­nent à échap­per à l'emprise de leurs agresseurs, elles se retrou­vent le plus sou­vent à la rue sans docu- ment d'identité, ce qui, pen­dant des années, les exclu­ait de toute aide sociale publique. A Genève, ce sont essen­tielle­ment des femmes. Beau­coup sont venues se réfugi­er au Cœur des Grottes.
Précurseur dans l'accompagnement des vic­times, le Cœur des Grottes a joué un rôle prépondérant dans la sen­si­bil­i­sa­tion à ce phénomène qui, en n, com­mence à retenir l'attention et ce notam­ment grâce aux témoignages relayés par les médias de pen­sion- naires du Foy­er qui, courageuse­ment, ont osé témoign­er de leur vécu.
Trop lente­ment à notre avis, mais sûre­ment, les pro­grammes de lutte con­tre la traite et d'aide aux vic­times s'organisent à tous les niveaux et la Fon­da­tion y joue un rôle très act­if de par l'expertise acquise et partagée avec pas­sion par Mme Anne Marie von Arx-Ver­non, direc­trice adjointe, au cours d'interviews, de tables ron­des, de col­lo­ques, sémi­naires ou conférences.
"At the heart of Gene­va" is a shel­ter with psy­choso­cial sup­port, intend­ed for thir­ty women alone or with their chil­dren, momen­tar­i­ly fac­ing a pre­car­i­ous sit­u­a­tion: fam­i­ly dif­fi­cul­ties, domes­tic vio­lence, exploita­tion in the work­place, traf­fic of human beings, dif­fi­cul­ty of accom­mo­da­tion, return from abroad …
We invite you to browse the few pages of this site, and thank you for your inter­est in our home.
The asso­ci­a­tion sup­ports a 100% vic­tim of traf­fick­ing in human beings: lis­ten­ing, pro­tec­tion, train­ing, return to work worthy.
For now, the asso­ci­a­tion only wel­comes women. She is look­ing for funds to open a cen­ter for men.