Slavefreetrade — From supply-side measures to diminishing demand, the only way to really fight human trafficking worldwide effectively ! Brian Iselin, pioneer in rights-tech project against human trafficking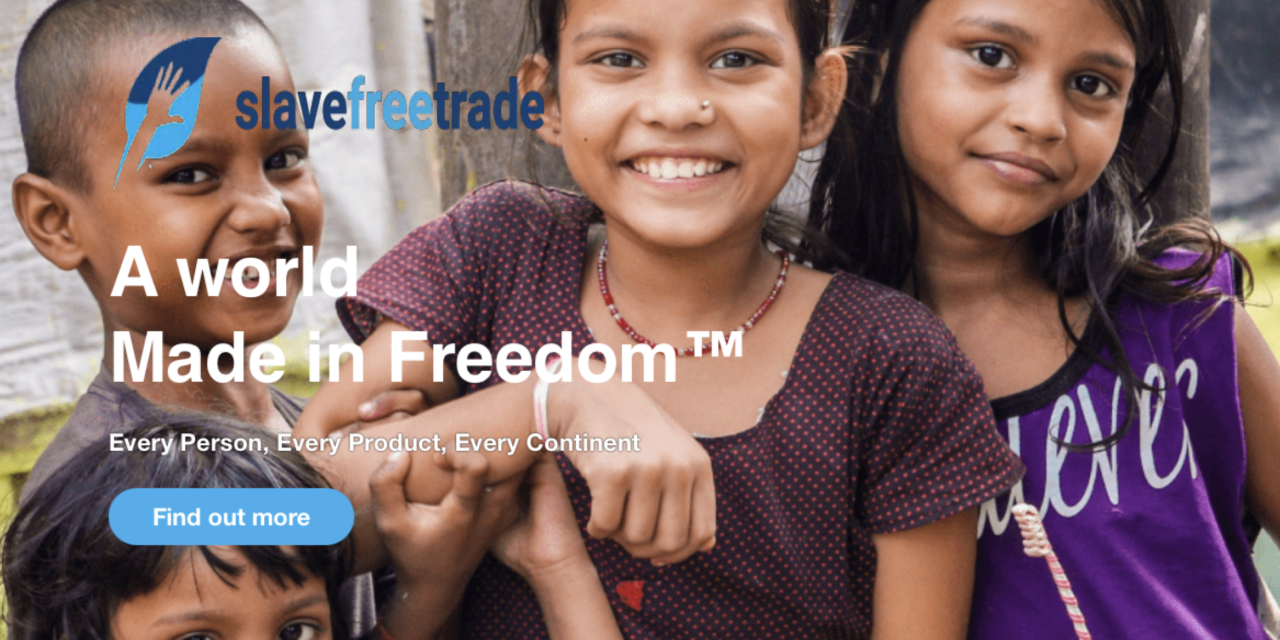 BRIAN ISELIN: Wel­come, every­body to this pre­sen­ta­tion on the role of tech­nol­o­gy in address­ing demand in human trafficking.
I want to kick off this ses­sion with a plea for some clar­i­ty and use my time, I hope wise­ly, to address some­thing I'd noticed before, but which real­ly came into spe­cif­ic relief while research­ing for this webi­nar: while look­ing for evi­dence of impact, out­comes, and sus­tain­abil­i­ty data from the major tech against traf­fick­ing projects, I actu­al­ly found none, universally!
What I did find, how­ev­er, was how so many projects they claim to be con­tribut­ing to end­ing, elim­i­nat­ing or erad­i­cat­ing traf­fick­ing. Now the terms that are used to describe actions being tak­en for the most part are frankly a lit­tle bit hys­ter­i­cal: you find, "elim­i­nate", "fight and erad­i­cate", "tack­le", "war against". It's all tough talk and I think it's, very political.
But what does it mean? A quick scan of ini­tia­tives, espe­cial­ly in the tech world at the terms used, just shows to me that there's very lit­tle thought about the mean­ing and impact of those words beyond some kind of sen­sa­tion­al­ism. Now, my plea is that before using these terms to describe an ini­tia­tive, I would ask peo­ple to con­sid­er the real­is­tic impact a sin­gle ini­tia­tive can lay claim to… And is the claim accu­rate or hyperbole?
Now, if you're work­ing to sup­port vic­tims of traf­fick­ing, you're not end­ing, erad­i­cat­ing or elim­i­nat­ing mod­ern slav­ery. You're help­ing vic­tims, you're clean­ing up and you're undoubt­ed­ly doing good, but you're not end­ing, erad­i­cat­ing or elim­i­nat­ing. If you're doing any­thing on the sup­ply side, in fact, like res­cues, iden­ti­fy­ing vic­tims, police or intel­li­gence oper­a­tions, pover­ty reduc­tion, you're not end­ing or elim­i­nat­ing mod­ern slav­ery. You are at best address­ing vul­ner­a­bil­i­ties and clean­ing up. You may even be con­fronting it or attack­ing it if that lan­guage is excit­ing for you, but you aren't end­ing it, erad­i­cat­ing or eliminating.
If you're work­ing on reduc­ing demand for a form of human traf­fick­ing, you may hon­est­ly say you are work­ing to end, or elim­i­nate, or erad­i­cate, but it's only on the demand side. Which is why doing research on the demand side is so important.
Let me be clear! There is not a sin­gle sup­ply-side mea­sure that can ever hope to end, elim­i­nate or erad­i­cate. If you work on the sup­ply side, just stop using that lan­guage. It's hyper­bole. The rea­son I raise it is actu­al­ly big­ger than the fact that it's hyper­bole, the fact that it's slop­py and sen­sa­tion­al­ist. It's con­fus­ing to con­sumers. It's con­fus­ing to donors. It's con­fus­ing espe­cial­ly to pol­i­cy­mak­ers, and cru­cial­ly, what we end up with is funds that should be used to end­ing, elim­i­nat­ing or erad­i­cat­ing mod­ern slav­ery, being used to clean up or to address vul­ner­a­bil­i­ties. It's behav­ior that dis­torts pol­i­cy and pri­or­i­ties. And over­all, I think it leads to a glob­al lack of impact.
So now that I've got that off my chest, I'd like to be able to talk about one of the only demand-side tech projects out there. I don't know whether you know the phrase, the Latin phrase, "Esse Quam Videri". "To be, not to seem". Now, this is the mot­to of "Slave­free­trade", a Swiss non­prof­it asso­ci­a­tion I formed at the end of 2018. The mean­ing of this mot­to is at the heart of the initiative.
I've been work­ing decades on slav­ery oper­a­tions in sup­ply chains, and large­ly I found that busi­ness­es are con­tent with seem­ing to be doing some­thing, not actu­al­ly doing some­thing. And by and large, stake­hold­ers, includ­ing con­sumers, pro­cure­ment agen­cies, share­hold­ers and investors are con­tent with the "seem­ing".
I'm hap­py to report, I think, that this has changed. The world is now kind of abuzz with ini­tia­tives in the busi­ness, UN, and non­prof­it world, to come to terms with an increas­ing­ly engaged, maybe we could even say some­times agi­tat­ed com­mu­ni­ty of stake­hold­ers inter­est­ed in human rights per­for­mance and risk in busi­ness. We're see­ing share­hold­er revolts over ser­i­al sex­u­al harass­ment. We're see­ing child labor scan­dals in major cloth­ing brands and the pro­mo­tion of sus­tain­abil­i­ty pro­fes­sion­als into key lead­er­ship roles in com­pa­nies. Human rights are sud­den­ly com­ing into focus a bit more. It would be going too far to say there is momen­tum, but per­haps we can agree that there is at least the movement.
And this move­ment coin­cides with sig­nif­i­cant leg­isla­tive move­ment in that direc­tion from the Mod­ern Slav­ery Act slip­ping the Anglo­phone world, to human rights due dili­gence mod­els in the Fran­coph­o­ne and the Euro­pean world. Now tak­ing a step back to take in the view, the cor­po­rate world, which was for­mer­ly con­tent to use its blend of struc­tur­al, instru­men­tal, let's say, dis­cur­sive pow­er to hold back the forces of change in their busi­ness mod­el, are find­ing that posi­tion less ten­able. Clever busi­ness­es, those with an eye on the emerg­ing world, are explor­ing what that wave of change means to them and what they need to do to ride it.
How does a busi­ness be and not just seem to be inter­est­ed in human rights in work­places? The first step as Socrates said, to wis­dom, is to know thyself.
Now, if you're inter­est­ed in human rights in work­places, it can't be only about them and over there. That's called oth­er­ing. And it's the very core of the belief that we're bet­ter than every­one else. And it also is the foun­da­tion that we think we are beyond reproach. If you gen­uine­ly care about human rights in work­places, start at home. Human rights issues don't just hap­pen over there. Wit­ness the MeToo Move­ment, and the BLM Movement.
So let's start with some back­ground on the actu­al prob­lem we're address­ing here. Uni­ver­sal­ly, we con­demn mod­ern slav­ery and we've talked about this in past webi­na­rs and we pro­hib­it it, and yet we all buy it. We touch mod­ern slav­ery every day more often than we actu­al­ly touch our faces. And thanks to Covid, we've become very aware of how much we touch our faces every day.
Slav­ery, encom­pass­ing the ille­gal con­di­tions of child labor, human traf­fick­ing, forced labor, slav­ery and servi­tude, is now more preva­lent than at any time in his­to­ry and we've heard these num­bers over the past few weeks: 77% of UK busi­ness­es when giv­en anonymi­ty, admit mod­ern slav­ery exists in their business.
His­tor­i­cal­ly, we are used to mod­ern slav­ery being addressed as a form of organ­ised crime. Well, his­tor­i­cal­ly, since the year 2000… But that con­cep­tu­al­iza­tion is far from actu­al­ly accu­rate.
The vast major­i­ty of the world's human rights issues in work­places, forced labor, child labor, slav­ery and servi­tude have lit­tle or noth­ing to do with orga­nized crime.
And law enforce­ment, in fact, can nev­er solve mod­ern slav­ery any­way. So law enforce­ment or crime-focused approach is not the solution.
Mod­ern slav­ery is actu­al­ly best under­stood as that kind of bad, erod­ed end of a spec­trum of human rights in work­places. The spec­trum being from mod­ern slav­ery to decent work. Now, if you can objec­tive­ly prove a work­place is at the decent-work end of the spec­trum, mod­ern slav­ery will not be present. You can­not be at oppo­site ends of the same spec­trum at the same time. So if we can auto­mate and scale rig­or­ous real-time process­es to under­stand exact­ly what's hap­pen­ing in a work­place, we can deter­mine whether they are at the decent work end or the mod­ern slav­ery end.
So we can do this through assess­ing and mon­i­tor­ing con­di­tions in real time. And what I pro­pose, what I am devel­op­ing, is a care­ful­ly select­ed set of 100 indi­ca­tors derived exclu­sive­ly from inter­na­tion­al human rights law. So for this exer­cise, pic­ture, a long row of 100 esca­la­tors in a mall run­ning off into the dis­tance. At the foot of these esca­la­tors is the murky swamp of mod­ern slav­ery. At the top of the esca­la­tors is this world of decent work. Now, what if I told you, you could know at all times which step you are on for each of those 100 esca­la­tors, and whether you're mov­ing up or down? Well, that's the project Slavefreetrade.
So we're a Swiss non­prof­it asso­ci­a­tion, and what we want to do is foment a new glob­al econ­o­my exclu­sive­ly for goods and ser­vices proved to have been made with­out harm­ing any­one, and we do that through har­ness­ing demand. We envi­sion a world in which an investor can scroll through the New York Stock Exchange Con­nect App, and see exact­ly which com­pa­nies are human rights friend­ly and risk-free. In that same world, a mil­len­ni­al look­ing at a job in Glas­door can read­i­ly iden­ti­fy a human rights-friend­ly employ­er. A shop­per look­ing at prawns or choco­late in a super­mar­ket can know which ones have not harmed any­one in the mak­ing. A pro­cure­ment agency, the Min­istry of Defense, eval­u­at­ing bids for army boots, can see at a glance the human rights per­for­mance of the maker.
This is har­ness­ing demand. "Lib­er­tas", it's a rights-tech project of slavfree­trade. It's the use of tech­nol­o­gy to extend, expand and pro­mote human rights. It's an ini­tia­tive designed to pro­vide the scal­able tools for the mis­sion of that new econ­o­my. It's a tech­ni­cal term. It's a dis­trib­uted human rights intel­li­gence system.
It's designed specif­i­cal­ly to dri­ve demand for human rights-friend­ly work­places glob­al­ly. It har­ness­es the com­pelling pow­er of pri­ma­ry source data from work­places, that's indi­vid­ual views and orga­ni­za­tion­al per­spec­tives alike. It ana­lyzes and dis­trib­utes the result­ing deci­sion intel­li­gence to those whose buy­ing and busi­ness deci­sions can be influ­enced by that data.
Our approach is not to prove mod­ern slav­ery exists in work­places. That's what I've been doing the last 20 years, and it's com­plete­ly unscal­able. But actu­al­ly, our approach is to prove mod­ern slav­ery doesn't exist in workplaces!
And that sounds like such an easy flip, right? But this is actu­al­ly a water­shed moment.
This shift sig­nals a move from a treat­ment mod­el to a vac­ci­na­tion model.
Instead of treat­ing each case after it's hap­pened, we prove and cre­ate a cul­ture of respect for human rights in a work­place, ush­er­ing in a world of work­places that are imper­vi­ous, vac­ci­nat­ed, against mod­ern slav­ery. So Slave­free­trade is an ini­tia­tive designed with sys­tem seek­ing to over­come and avoid many of the prob­lem­at­ic issues and con­cerns around all exist­ing meth­ods. So up until now, human rights defied quan­tifi­ca­tion. So "Lib­er­tas" quan­ti­fies human rights, which means we're able to mon­i­tor, assess and com­pare in a way that's com­plete­ly agnos­tic to prod­uct, geog­ra­phy, indus­try, socioe­co­nom­ic conditions.
Exist­ing respons­es like res­cues and audits, and inves­ti­ga­tions like I've been doing, can­not scale. They're labor-inten­sive, they're expen­sive. So "Lib­er­tas" is designed to be scal­able, remote, cheap, glob­al cov­er­age, and takes out inter­me­di­aries from the sys­tem where fail­ure often comes.
Cur­rent mod­els, most of you who know about audit will sup­port me on this, are eas­i­ly defeat­ed and defraud­ed. Fraud, false state­ments, coer­cion, col­lu­sion, green­wash­ing are com­mon­place, and the "Lib­er­tas" mod­el coun­ters all of those conditions.
I think most of you would also believe and under­stand that staff are large­ly ignored or voice­less in the major­i­ty of exist­ing ini­tia­tives. There is no com­pre­hen­sive can­vass­ing of views of work­ers in BCorp, Fair­trade, Glob­al Report­ing Ini­tia­tive, sus­tain­abil­i­ty ini­tia­tives like Eco­Vadis and Sus­tain­a­lyt­ics and so on, they can't uni­ver­sal­ly can­vass work­places. And so the staff are ignored or voice­less. You're pret­ty much cap­tur­ing only the cor­po­rate view. So "Lib­er­tas" ampli­fies the voic­es of those in work­places in sup­port of their own con­di­tions and in sup­port of the improve­ment of those conditions.
Now, up until now, pow­er and com­mod­i­ty chains has been very unbal­anced and very unfair. So "Lib­er­tas" has a democ­ra­tiz­ing effect. The staff work­ing in the glob­al val­ue and com­mod­i­ty chains are the over­whelm­ing major­i­ty of peo­ple in those chains. Their voic­es do mat­ter, but they're not being can­vassed until now. Now, sup­ply chains are dis­ag­gre­gat­ed, com­plex, glob­al­ized, opaque. These are the sorts of words we tend to hear about sup­ply chains. So "Lib­er­tas" con­verts opaque chains, dis­ag­gre­gat­ed net­works, to col­lab­o­ra­tive net­works, by mak­ing each estab­lish­ment in a busi­ness net­work depen­dent on the human rights per­for­mance of the others.
So sud­den­ly a three-tier sup­ply chain, each of the part­ners, each of the com­pa­nies in that chain become part­ners. They under­stand each other's human rights con­di­tions. They are much more vis­i­ble and much more trans­par­ent than ever before, and they actu­al­ly start to become inter­est­ed in each other's human rights inter­ests. So human rights have been treat­ed pre­vi­ous­ly as sep­a­rate from the nor­mal con­duct of busi­ness, and they've been put off in CSR, or ESG, or sus­tain­abil­i­ty ini­tia­tives. So "Lib­er­tas" embeds human rights into the bot­tom line.
In-per­son audits or inves­ti­ga­tions, espe­cial­ly on sen­si­tive top­ics like human rights, don't get the best answers. "Lib­er­tas" gen­er­ates trust because the entire sys­tem is built on anonymi­ty and con­fi­den­tial­i­ty. Impor­tant­ly for the demand side ini­tia­tives, stake­hold­ers like con­sumers, pro­cur­ers, investors, they have not had tan­gi­ble actions that express their val­ues through buy­ing deci­sions. So "Lib­er­tas" informs them with time­ly, action­able deci­sion intel­li­gence, includ­ing con­sumers at point of sale, pro­cur­ers at point of bid, and investors at point of investment.
Exist­ing mea­sures like res­cue, sur­veil­lance, audit, law enforce­ment inves­ti­ga­tions, as I've said before, these are labor-inten­sive and expen­sive and you can't scale them. If we're going to elim­i­nate 152 mil­lion chil­dren from child labor, if we're going to address that prop­er­ly, we've got to have a solu­tion that can scale almost infi­nite­ly. Most mea­sures on social­ly sus­tain­able busi­ness are top-down. This makes it look and feel to work­ers like fun­da­men­tal human rights are actu­al­ly alien­able, not inalien­able, and some­thing that should be bestowed on them by the employer.
And Slave­free­trade, how­ev­er, is human-cen­tric and inclu­sive. It's real­ly impor­tant that peo­ple in work­places real­ize their rights are not some­thing that the employ­er can take away from them. Putting the empha­sis on remote data col­lec­tion and analy­sis doesn't elim­i­nate the need for human inter­ven­tion. But remote mon­i­tor­ing like this becomes the new, more com­pre­hen­sive and more effec­tive default.
And so this change ush­ers in a scal­able default only lim­it­ed by two things actu­al­ly, good­will and data storage.
Cer­ti­fi­ca­tion schemes are also very expen­sive for small busi­ness­es. Many small­hold­ers can't join. The mem­ber­ship exceeds their abil­i­ty to pay. In the slave­free­trade mod­el, small­hold­ers are free. Imple­men­ta­tion costs are negligible.
There's no hard­ware or set­up costs. "Lib­er­tas" runs in a sim­ple brows­er, mobile appli­ca­tion, or with API inte­gra­tions for dif­fer­ent audi­ences. If you could hypo­thet­i­cal­ly scale to the glob­al audit work force required, if we want­ed to make audit the real effec­tive default, the cost to match what we can do would eas­i­ly be many mil­lions and poten­tial­ly even bil­lions of dol­lars a year com­pared to in our sys­tem, a mere few thou­sand. So no exist­ing mod­el has had that lev­el of lack of expense let's say, to make it pos­si­ble to do these things on a scale. And no exist­ing mod­el has a uni­ver­sal inter­na­tion­al human rights law framework.
This makes it the first deploy­able def­i­n­i­tion for decent work. It's agnos­tic to geog­ra­phy, good, ser­vice, prod­uct, juris­dic­tion, lan­guage, pow­er. I mean, it doesn't mat­ter what Bangladesh says are liv­ing wages. We're talk­ing about har­ness­ing the views of the peo­ple in the work­place about their lived expe­ri­ence. The first piece of our project to cap­ture con­sumer demand, and I'm wind­ing up here, and feed that through to busi­ness­es to join and become human rights com­pli­ant is what we call the Free­domer App: so this is a smart­phone appli­ca­tion which has two phases.
We've cur­rent­ly designed and we are cur­rent­ly crowd­fund­ing the cod­ing of phase one. Now, phase one of this App is a demand aggre­ga­tor. So at the moment, busi­ness­es say their cus­tomers don't care, which is actu­al­ly crap. The fact is con­sumers, let's talk just you and I for a start, we care. What we don't have is a reli­able way to tell them that we care, and we don't have a way to join our voic­es with oth­ers to say that we all care. So the Free­domer App does this. A cam­paign­ing App, you put in prod­ucts that you want to be slave-free, like Levi's 502's, and oth­ers are then invit­ed to join your cam­paign. When we have suf­fi­cient sig­na­tures to make an appeal to a brand, we do it on behalf of the, let's say, thou­sands of sig­na­to­ries in the App. The thing is that you care, I care, lots of peo­ple care, but our voic­es are not joined up. So the Free­domer App is the first time a tool has been devel­oped to do that. Help us bring the Free­domer App into your hands, and then we can all har­ness the pow­er of our own demands for a col­lec­tive good.
So, I ask you to go to wemakeit.com and look for slavefreetrade's crowd­fund. There's just sev­en days to go, I think we're on 79% or some­thing like that. So the point there is that you can be the dif­fer­ence, you can actu­al­ly take a part right now, as soon as we deliv­er it, you can take a part every day in pro­vid­ing a grow­ing demand for the end of traf­fick­ing and mod­ern slavery.