Facts, Not Feelings Malteser Migration Report 2021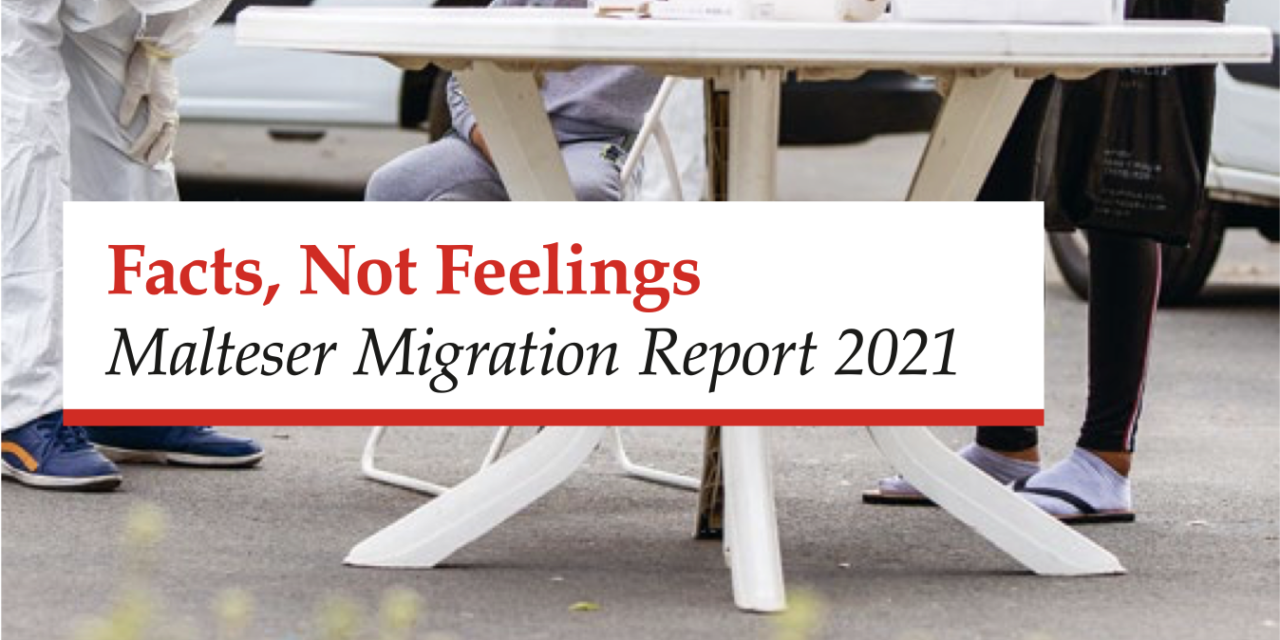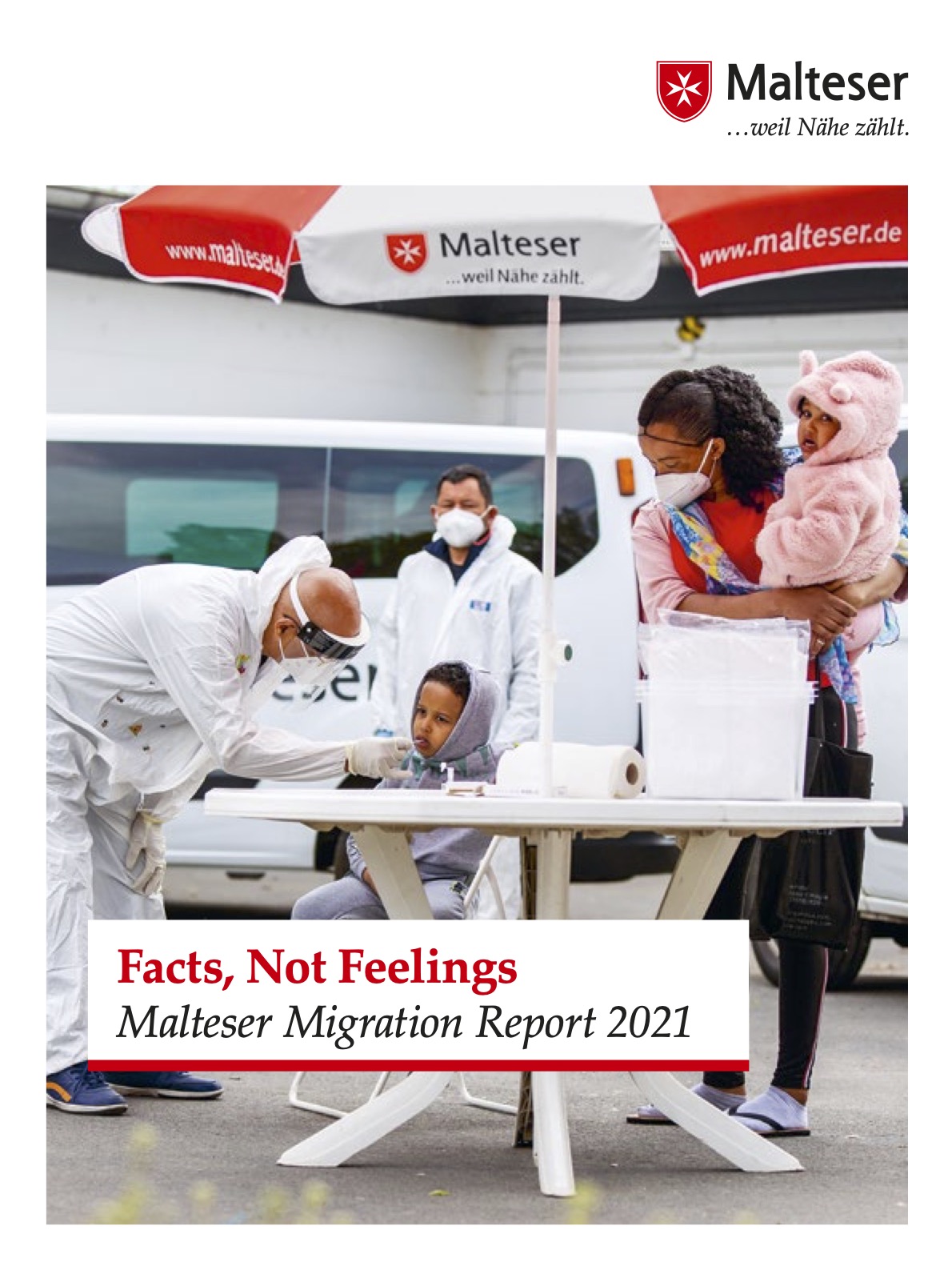 We are expe­ri­enc­ing an ambigu­ous sit­u­a­tion with regard to migra­tion. It is good to hear that the head­lines in pub­lic and social media are no longer filled with vio­lent emo­tion­al­i­ty. It would be desir­able if this was due to the solu­tion of the most press­ing prob­lems. How­ev­er, the pres­sure caused by the large num­bers of refugees sub­sided in 2020 and 2021, main­ly because the coro­n­avirus pan­dem­ic set lim­its to it. And stricter con­trols at the exter­nal bor­ders of the Euro­pean Union have no long-last­ing effects. With more than 80 mil­lion refugees world­wide, nev­er before have so many peo­ple been look­ing for a safe and life-sus­tain­ing place to stay as in 2020, accord­ing to the UNHCR. The caus­es of dis­place­ment have not been elim­i­nat­ed, not even reduced. The coro­n­avirus has made them even worse.
This Mal­teser Migra­tion Report 2021 does not pro­vide any patent rem­e­dy for the under­ly­ing prob­lems either. There is no such thing. In the wake of the two pre­vi­ous reports from 2017 and 2019, its aim is to con­tin­ue to high­light the issue, to counter the gen­er­al pub­lic mood with facts, and to help shape pub­lic opin­ion and gen­er­ate poli­cies on this basis. It is not direct­ly polit­i­cal­ly moti­vat­ed, but nev­er­the­less it should help politi­cians to find appro­pri­ate solu­tions and to con­tribute to a debate on a jus­ti­fi­able basis.