EU urged to ban forced labour products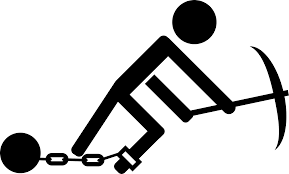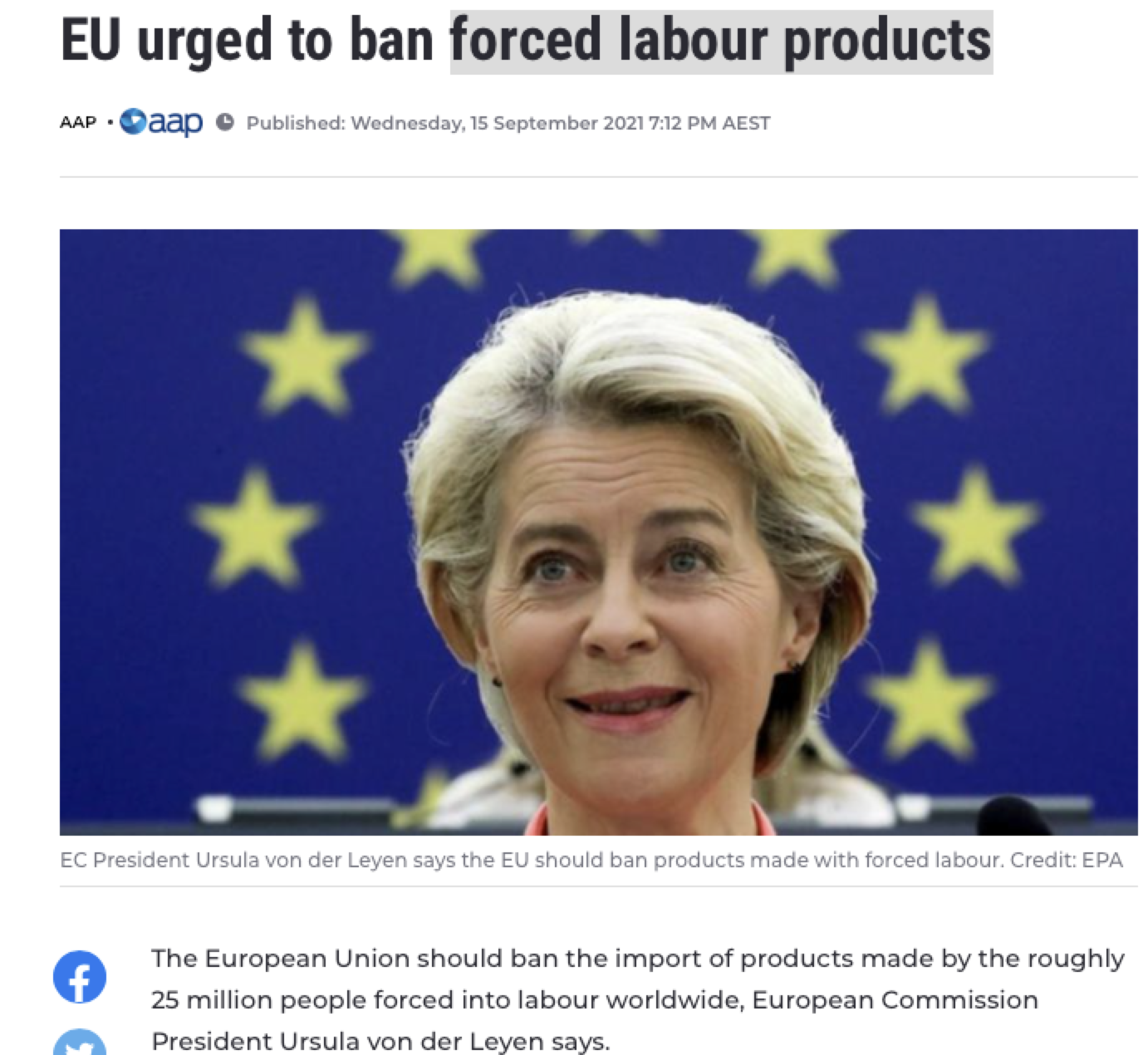 The Euro­pean Union should ban the import of prod­ucts made by the rough­ly 25 mil­lion peo­ple forced into labour world­wide, Euro­pean Com­mis­sion Pres­i­dent Ursu­la von der Leyen says.
"We can nev­er accept that (peo­ple are) forced to make prod­ucts and that these prod­ucts then end up for sale here in shops in Europe," the EU exec­u­tive branch chief said, announc­ing that she would pro­pose such a ban at an unspec­i­fied date.
"Glob­al trade around the world, that is good and nec­es­sary, but this can nev­er, ever be done at the expense of peo­ple's dig­ni­ty and free­dom," she said.
The com­mis­sion already pub­lished "due dili­gence" guide­lines for com­pa­nies on how to avoid sup­port­ing forced labour in July.
But EU law­mak­ers have also been push­ing for a new instru­ment to help stamp out the import of prod­ucts made by peo­ple coerced into work either by a state or by pri­vate actors.
Accord­ing to the Inter­na­tion­al Labour Organ­i­sa­tion (ILO), com­mon sec­tors for forced labour are domes­tic work, con­struc­tion, fac­to­ry man­u­fac­tur­ing, agri­cul­ture and fish­ing, as well as the sex industry.
"Forced labour­ers pro­duced some of the food we eat and the clothes we wear, and they have cleaned the build­ings in which many of us live or work," the ILO wrote in a 2017 report.