Prostitution policy in Sweden – The targeting demand model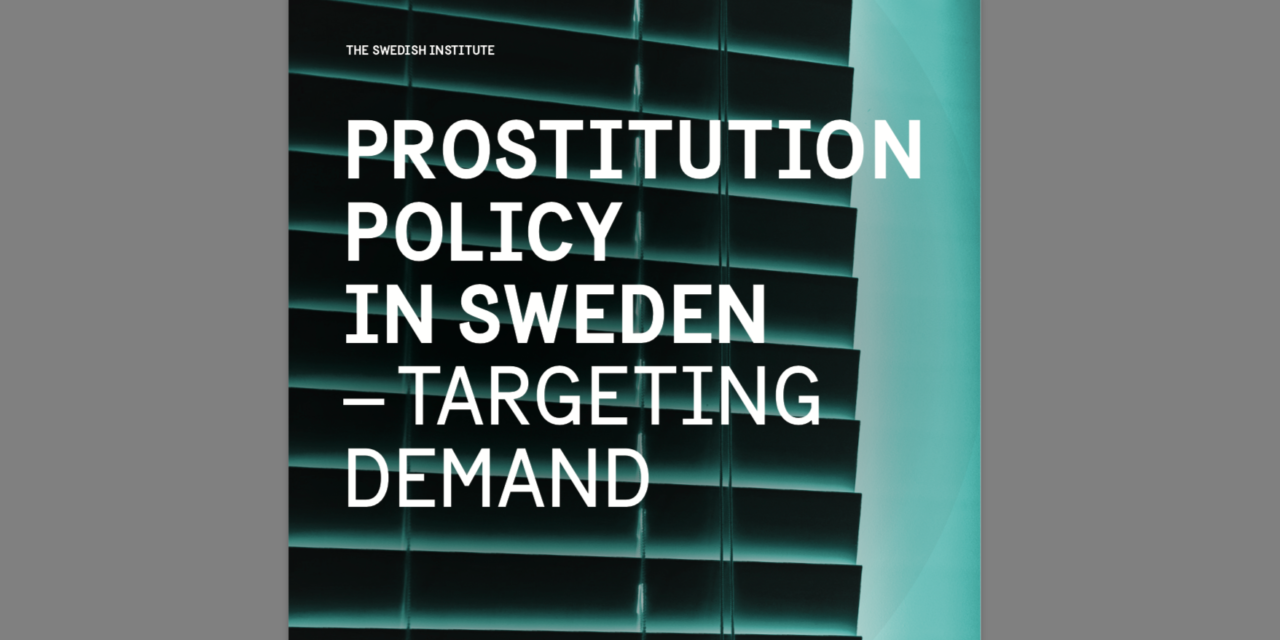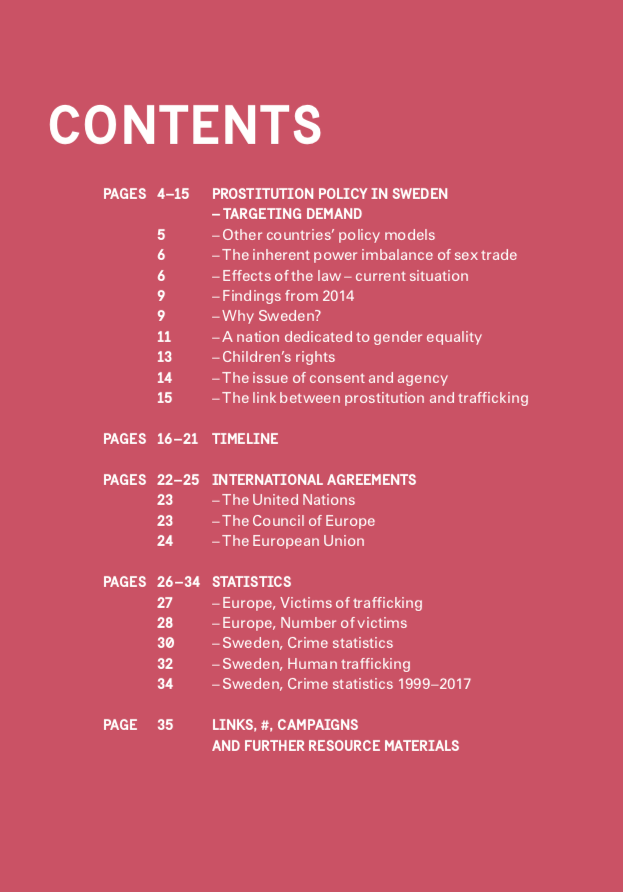 THIS NEW LAW clear­ly changed the per­cep­tion and focus away from the per­son involved in pros­ti­tu­tion and towards the buy­er of sex­u­al ser­vices and hence the per­son respon­si­ble for prosti- tution. The deci­sion to sin­gle out demand was tak­en based on an emerg­ing con­sen­sus of gen­der equal­i­ty and a human rights per­spec­tive, where pros­ti­tu­tion was seen as an obstacle.
In the years since Swe­den enact­ed the Sex­u­al Pur­chase Act, sev­er­al oth­er coun­tries have observed the pos­i­tive effects of
the law and intro­duced sim­i­lar legal frame­works, includ­ing neigh- bour­ing Nor­way and Ice­land, as well as France, Ire­land, North­ern Ire­land and Canada.
swe­den_pros­ti­tu­tion-in-swe­den_a5_­fi­nal_di­gi_ — copie