(EJF) WHITE GOLD: THE TRUE COST OF COTTON REPORT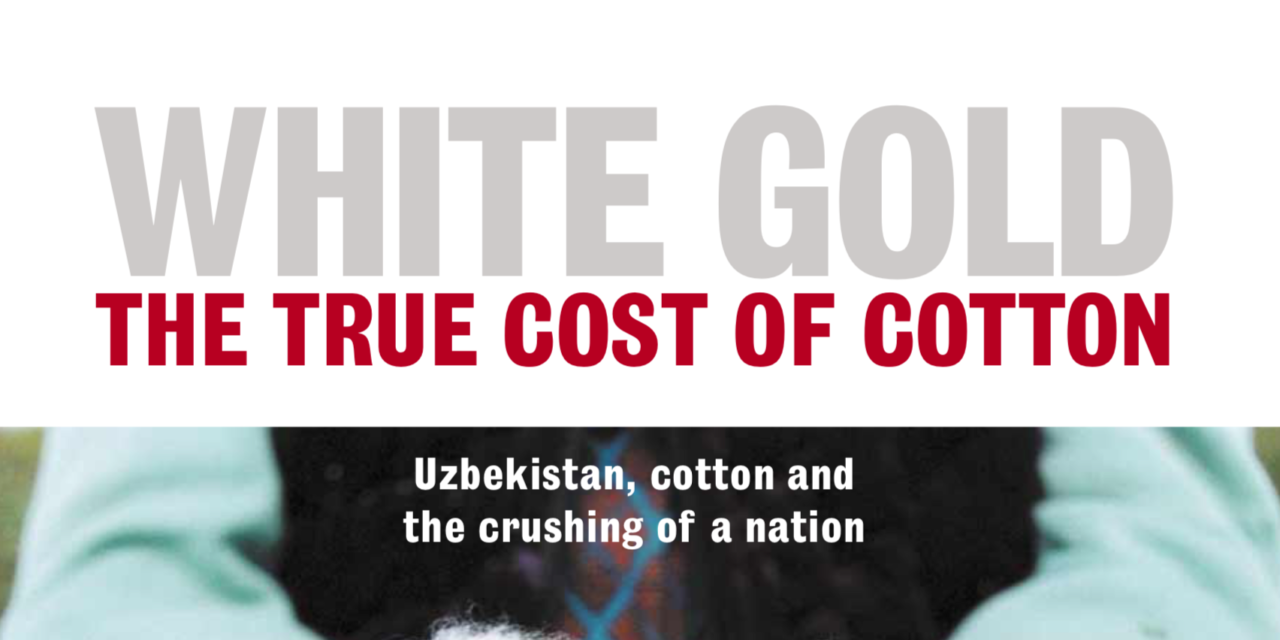 Cot­ton pro­duc­tion in the Cen­tral Asian Repub­lic of Uzbek­istan rep­re­sents one of the most exploita­tive enter­pris­es in the world.
Up to one third of the country's work­force is made to labour on cot­ton farms; denied own­er­ship of the land they work, and forced to labour with­out rea­son­able wages they are unable to opt out of cot­ton cul­ti­va­tion – those who try are sub­ject to vio­lence, impris­on­ment and intim­i­da­tion. Tens of thou­sands of chil­dren are forced to pick the cot­ton har­vest each year. Cru­cial­ly, the suf­fer­ing caused by this indus­try comes at the hands of the gov­ern­ment. It is the Uzbek state, not the country's mafia that insti­gates the abus­es con­nect­ed to the pro­duc­tion and sale of cot­ton turn­ing its peo­ple in to a slave nation.
More than US$ 1 bil­lion is gen­er­at­ed through export – rep­re­sent­ing around 60% of hard cur­ren­cy export earn­ings and plac­ing Uzbek­istan as the world's sec­ond largest exporter of cot­ton – and it is the total­i­tar­i­an dic­ta­tor­ship of Pres- ident Islam Kari­mov that exclu­sive­ly ben­e­fits. Europe (EU and Switzer­land) is the major mar­ket for this taint­ed prod­uct, buy­ing around US$ 350 mil­lion of Uzbek cot­ton annually.