AUSTRALIA – THE GLOBAL FOUNDATION – Together we strive for the global common good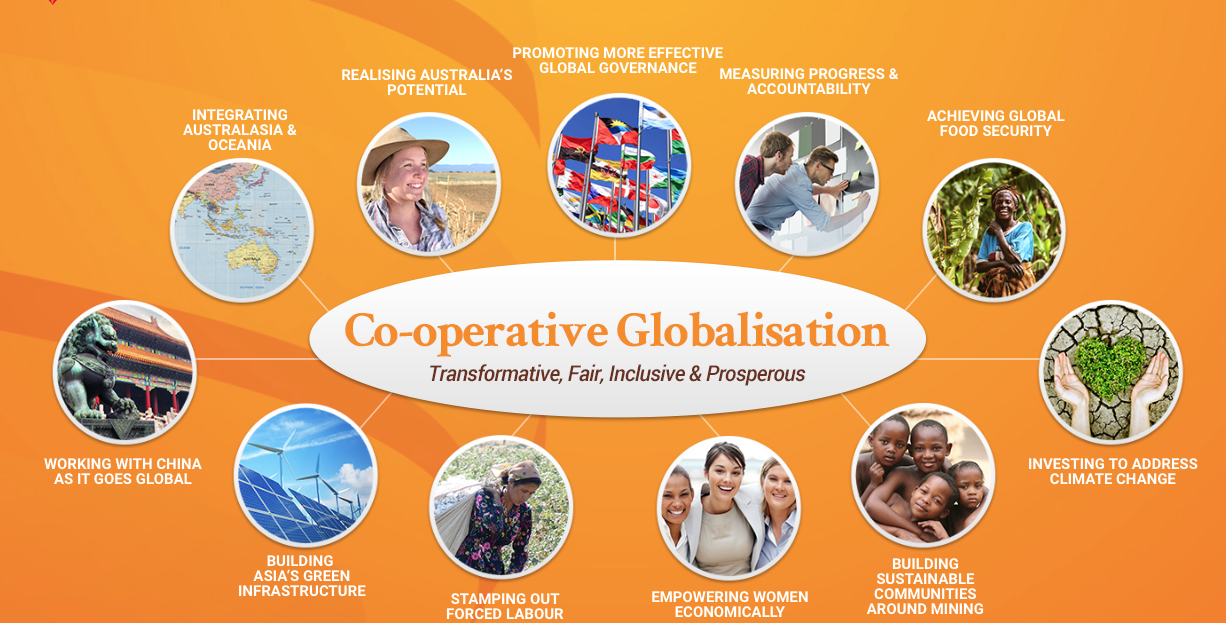 Almost twenty years ago, some of Australia's leading citizens decided to confront the challenges and opportunities presented by an emerging world, bringing to bear their collective talents and those of other influential global figures through the creation of the Global Foundation – a not-for-profit organisation focused on serving the longer-term public good and backed by private sector and philanthropic sponsors and a diverse membership base.
Launched in Melbourne, Australia, in 1998, the Foundation has since become a trusted global network and platform with a somewhat unique convening power, enabling people from many walks of life to meet and work together in addressing some of the greatest global challenges of our era – how do we mobilise for a fair and prosperous global economy; how do we ensure that our planet will be sustainable for current future generations; how do we ensure global food security for all? In so doing, the Foundation chooses not to be 'the story', preferring to support the work of those in positions of authority and influence. Usually, such initiatives derive from governments, however the Foundation distinguishes itself by working from its non-profit base, enjoying 100% private sector and community support, while partnering with governments of the day, across the world and on a non-partisan basis.
The Foundation works closely with many significant corporate and community leaders and also with the most significant global economic institutions, such as the International Monetary Fund, the World Bank and the Asian Infrastructure Investment Bank, along with faith-based institutions including, but not limited to, the Vatican and the Anglican Church.