CARITAS – COATNET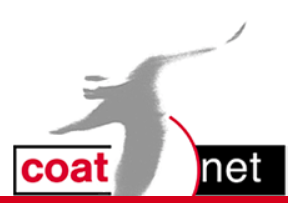 http://www.coatnet.org/Coatnet.html
COATNET (Christian Organisations Against Trafficking NETwork) is an ecumenical network of organisations working with Christian churches. Members share a joint commitment to working together to combat human trafficking and to assisting people who are or have been trafficked. COATNET consists of affiliates from Catholic, Protestant and Orthodox organisations and religious congregations.
COATNET members base their fight against human trafficking on shared Christian values and principles, such as the love of God, the inviolability of human dignity, solidarity with the poor and nonviolence.
COATNET affiliates commit themselves to:
Freely exchanging information and expertise about their activities with one another
Fostering international cooperation and creating a worldwide solidarity network to assist the victims
Raising public awareness about human trafficking
Preventing human trafficking
Advocating for effective anti-trafficking policies that place the trafficked person at the heart of policymaking
COATNET is open to dialogue and cooperation with organisations from other faiths and backgrounds that are fighting for the same cause and which share similar values.
Vision and mission statement of COATNET
Members of COATNET (pdf)