MIGRANTS AND PILGRIMS AS OUR ANCESTORS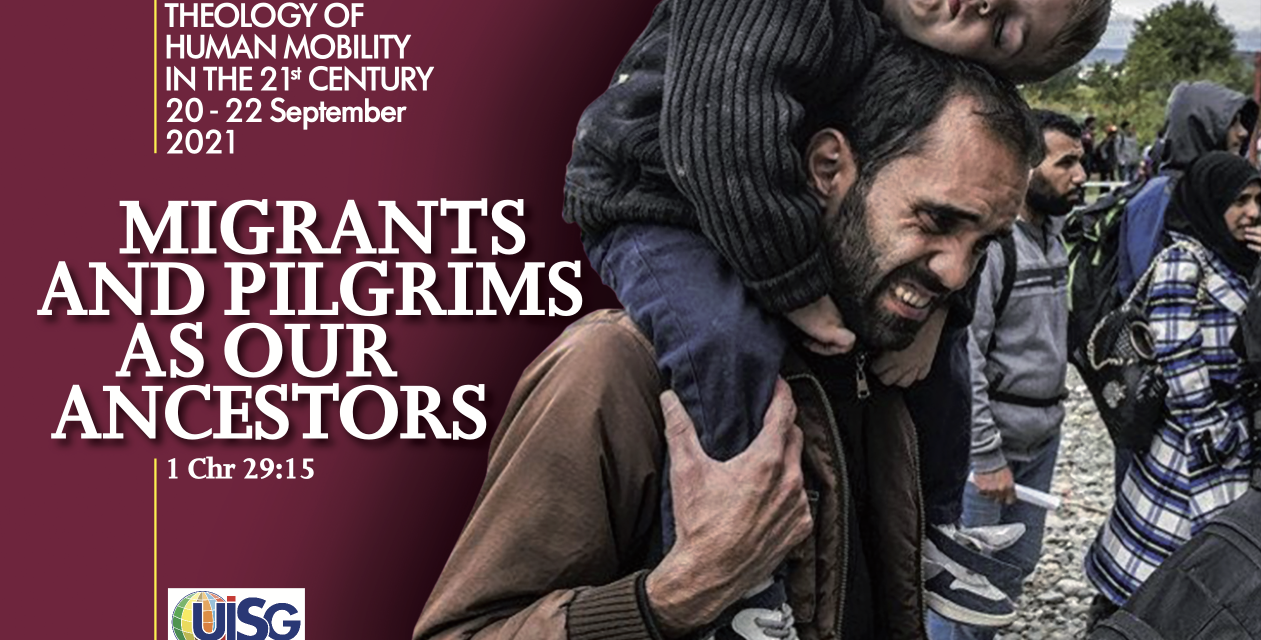 THEOLOGY OF HUMAN MOBILITY IN THE 21st CENTURY 20–22 September 2021 Organized by UISG Unione Internazionale delle Superiore Generali & SIMI Scalabrini International Migration Institute Rome
Please access the sub­ti­tles by click­ing on "CC" in the Vimeo menu, avail­able in the fol­low­ing lan­guages: Eng­lish, French, Ger­man, Ital­ian, Russ­ian, Span­ish, Sim­pli­fied Chi­nese. You can also access and down­load the full text of Bri­an Iselin's inter­ven­tion in Eng­lish and French by click­ing to the links below.
SESSION II (PLENARY) Expe­ri­ences Africa & Europe: Forced Migra­tion and Human Traf­fick­ing (13:15–14:15 CET) The sec­ond ses­sion will give par­tic­u­lar empha­sis to the orga­ni­za­tions in which reli­gious par­tic­i­pate with a spe­cif­ic focus on the African continent.
The roots of migra­tion in gen­er­al, and forced migra­tion in par­tic­u­lar, and human traf­fick­ing will be the cen­ter of the discussion.
Mod­er­a­tor: Michel Veuthey, Ambas­sador of the SMOM to Mon­i­tor and Com­bat Traf­fick­ing in Persons
• David Hold­croft, sj, Pro­fes­sion­al and Post Se- condary Edu­ca­tion Spe­cial­ist at Jesuit Refugee Ser-vice, Rome, Italy
• Yvonne Clé­mence Bam­bara, rgs, Tal­itha Kum