The Republic of China (Taiwan) sponsored the International Conference focusing on the Pastoral Orientations on Human Trafficking to effectively answer Pope Francis' call on February 10, when the Holy Father invited governments "to join forces to overcome this challenge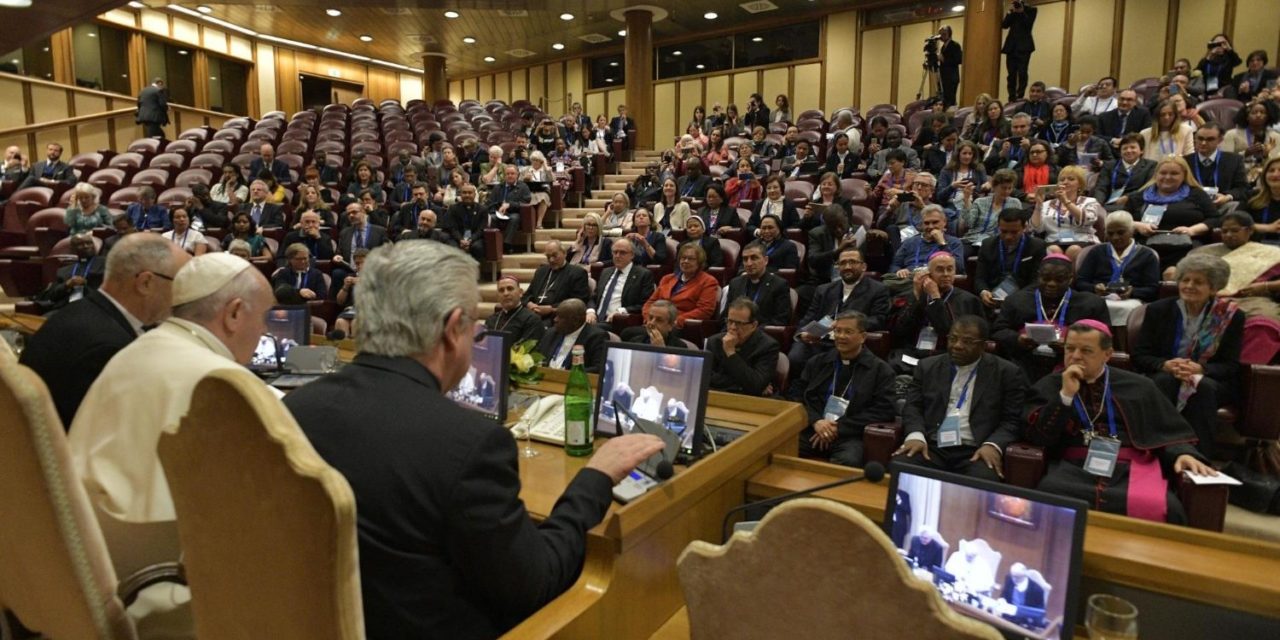 The Repub­lic of Chi­na (Tai­wan) spon­sored the Inter­na­tion­al Con­fer­ence focus­ing on the Pas­toral Ori­en­ta­tions on Human Traf­fick­ing to effec­tive­ly answer Pope Fran­cis' call on Feb­ru­ary 10, when the Holy Father invit­ed gov­ern­ments "to join forces to over­come this chal­lenge. All of us, can and must work togeth­er to denounce the cas­es of exploita­tion and slav­ery of men, women and children."
About 200 par­tic­i­pants attend­ed this event host­ed by the Migrants and Refugees Sec­tion of the Dicas­t­ery for Pro­mot­ing Inte­gral Human Devel­op­ment. The con­fer­ence cul­mi­nat­ed in a pri­vate audi­ence with Pope Francis.
In his address, Ambas­sador Lee expressed Tai­wan's will­ing­ness to coop­er­ate with the inter­na­tion­al com­mu­ni­ty to pro­tect human dig­ni­ty. He list­ed the efforts made by Tai­wan in this field, includ­ing the mem­o­ran­dum of under­stand­ing signed by Tai­wan and 18 oth­er coun­tries on immi­gra­tion affairs and pre­ven­tion of human trafficking.
Ambas­sador Lee then intro­duced to the pub­lic a speak­er from Tai­wan: Dr. Chi Hui-Jung, CEO of The Gar­den of Hope Foun­da­tion, a Chris­t­ian-based NGO spe­cial­iz­ing in assist­ing female vic­tims and sur­vivors of sex­u­al abus­es, domes­tic vio­lence and human-trafficking.
In her address titled "Pas­toral Com­mit­ment to Break­ing the Chain: Anti-Human Traf­fick­ing in Tai­wan," Dr. Chi explained the pas­toral care her orga­ni­za­tion gives to all the vic­tims, regard­less of their nation­al­i­ty or reli­gion. The staff mem­bers at the shel­ters respect every reli­gion and help vic­tims with find­ing new direc­tions. She hoped the Church can use its influ­ence to part­ner with more NGOs to make a greater impact in the fight against human trafficking.