Fondation Hirondelle provides information to populations faced with crisis. Through our work, millions of people in war-affected countries, post-conflict areas have access to media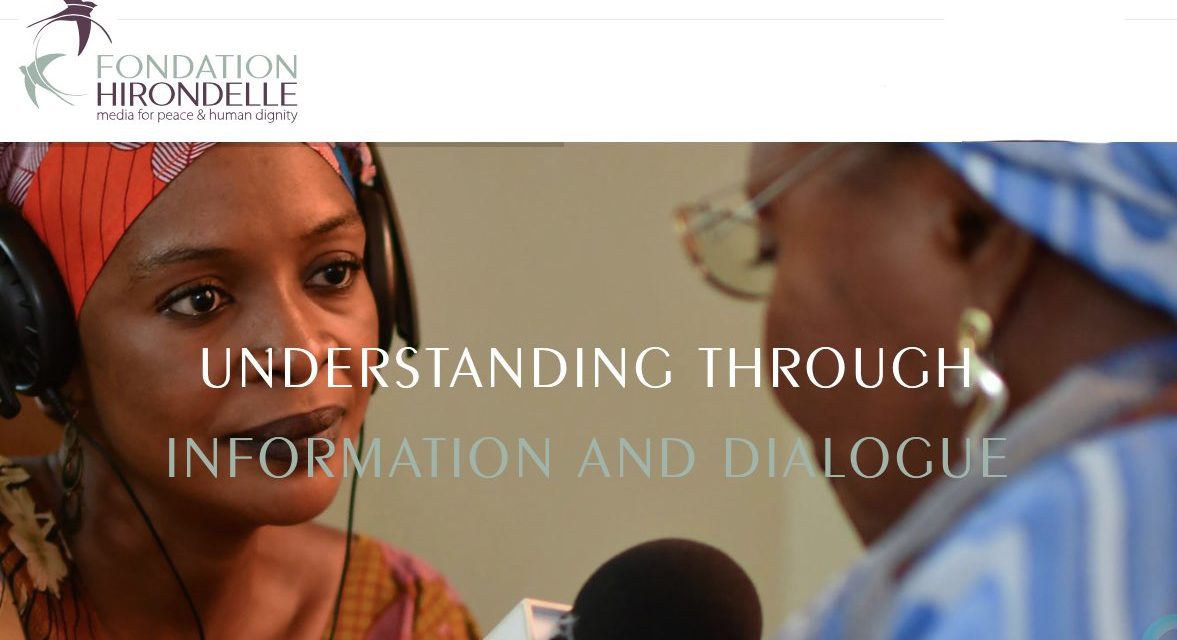 Who we are
Fondation Hirondelle is a Swiss non-profit organization founded in 1995, which provides information to populations faced with crisis, empowering them in their daily lives and as citizens. Since its creation Fondation Hirondelle, based in Lausanne, Switzerland, has worked in 18 countries on 3 continents.
Through our work, millions of people in war-affected countries, post-conflict areas, and societies in democratic transition have access to media that speak to them and give them a voice.
Our vision
Independent, credible and impartial information that is close to its audience contributes to ending conflict and building more peaceful societies. Access to this type of information, which is recognized under Article 19 of the Universal Declaration of Human Rights helps:
A population to make informed decisions
Restore trust between different components of society
Fight against entrenched ideas that fuel conflict
Give a voice to marginalized communities
Promote dialogue
Contribute to the inclusive development of societies
Our approach
Fondation Hirondelle practices and defends responsible, independent, accurate journalism in conflict and post-conflict situations, in humanitarian crises and countries in democratic transition. Our information covers the news in the countries and regions where we work, as well as key issues that connect societies.
Our debate programs bring together all political and social components of society. They facilitate the participation of ordinary people in public debate, and create a platform where everyone has a voice and people can seek common solutions to problems.